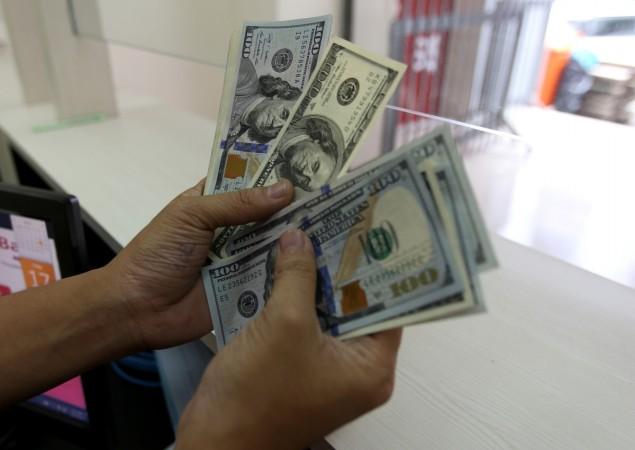 Foreign portfolio investors (FPIs) are on a buying spree in India. In the first two months of the current financial year, they bought debt and equities worth $7.68 billion, an increase of 291 percent from $1.96 billion in the corresponding period last year.
Most of the buying has been in debt, Teresa John, economist at brokerage Nirmal Bang Institutional Equities said in an update on Monday. FPIs invested $6.1 billion in Indian debt during April-May this year, up from $300 million in the year-ago period while the investment in equities came lower at $1.56 billion this year when compared to $1.64 billion last April-May, she said.
During the two-month period this year, the BSE Sensex gained 1,525 points, or 5.14 percent (from 29,620 on March 31 to 31,145 on May 31. Since January 1 and till June 9, the Sensex has gained 17.4 percent and Nifty 18.1 percent.
The bullishness among FPIs continued this month also; they invested $1.77 billion till June 9, a substantial part of which is in debt while they were net sellers of Indian equities.
The optimism is due to a slew of positive factors, starting with the BJP's landslide victory in Uttar Pradesh Assembly elections, a less-populist budget and the forward movement in Goods and Services Tax (GST) Council rollout from July 1 this year.
On Monday (June 12), the BSE Sensex was trading 120 points lower at 31,142, tracking Asian equities. Top losers were Wipro, Larsen & Toubro and Reliance Industries. TCS and Infosys were trading almost flat at Rs 2,489 and Rs 948, respectively.
Bank stocks were trading weak amid the meeting of public sector bank chiefs with Finance Minister Arun Jaitley in New Delhi. State Bank of India was down 0.80 percent to Rs 286 and Bank of Baroda was trading 1.90 percent lower at Rs 170.
The rising bad loans of PSU banks are expected to dominate the agenda.
In 2016-17, foreign direct investment (FDI) rose to $60.08 billion from $55.6 billion in 2015-16 while the net FDI inflows into equities grew 9 percent to $43.47 billion in 2016-17 from $40 billion in the preceding fiscal and $30.93 billion in 2014-15.