Thanks to the Goods and Services Tax (GST) launched on Friday midnight, commuters in Karnataka are in for some great news as both the diesel and petrol prices have been slashed across the state. Petrol and diesel prices are now cheaper by Rs 3 per litre, thanks to the omission of entry tax in the southern state.
With effect from July 1, Karnataka takes the crown for selling diesel at the cheapest price in South India. The state government has just announced the abolition of the five percent entry tax, which has resulted in the fall of fuel prices. Diesel now costs Rs 2.8 less per litre while petrol will be cheaper by Rs 3 across the entire state.

Also Read: GST effect: Asus ZenFone 3, ZenFone 3 Max and 3S Max prices slashed
As on July 1, Mangaluru recorded the lowest diesel price per litre at Rs 53.65 while in Bengaluru, the price per litre was Rs 54.23 per litre. The pre-GST diesel price in Bengaluru was Rs 57.08 per litre.
Quite interestingly, the prices of diesel and petrol in Hyderabad, Mumbai, Chennai, Thiruvananthapuram, Panjim, and Puducherry were much higher than Karnataka since Saturday morning.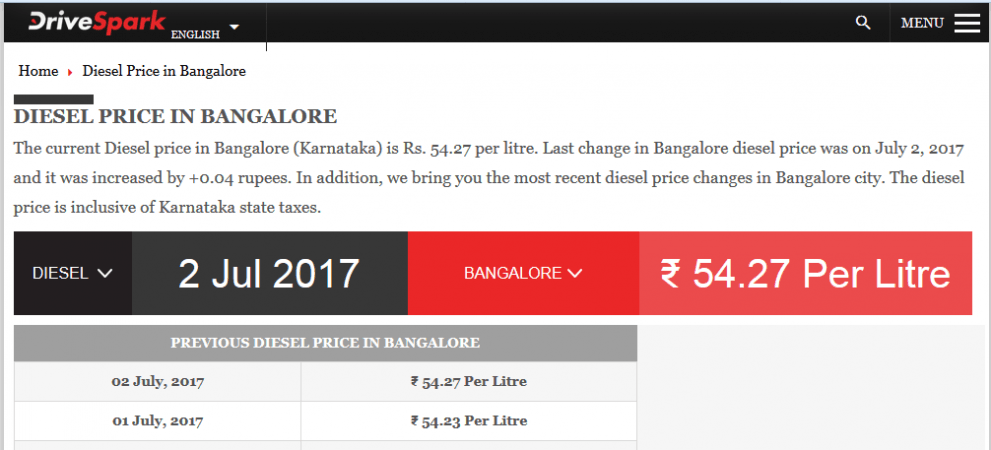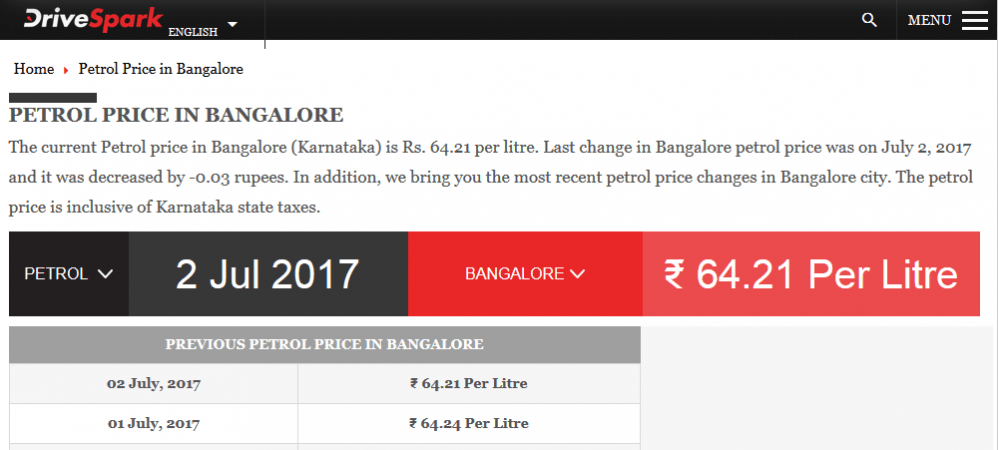 Following the GST rollout, the petrol price in Mangaluru was down to Rs.63.64 while in Bengaluru it was Rs.64.24. Almost a rupee difference in the fuel prices between Mangaluru and Bengaluru, has been attributed to the transportation cost from refineries in Mangaluru.
Also Read: Reliance Jio offers GST lovers everything they want in a compact starter kit
"GST is a different thing altogether but the impact will be different in different states when it comes to diesel and petrol prices. Entry tax has been abolished by Karnataka but in a couple of neighbouring states, it has not been abolished. That's why the price of motor fuel has reduced drastically in Karnataka. Also, diesel is now cheapest in Karnataka among the southern states." BR Ravindranatha, presi dent, Akhila Karnataka Federation of Petroleum Dealers, told Times of India.
In Karnataka, the diesel price per litre is Rs 2.50 less than Tamil Nadu, Rs 3.50 from Maharashtra, Rs 1.50 from Goa, Rs 6 from Andhra Pradesh and Rs 4 from Telangana.