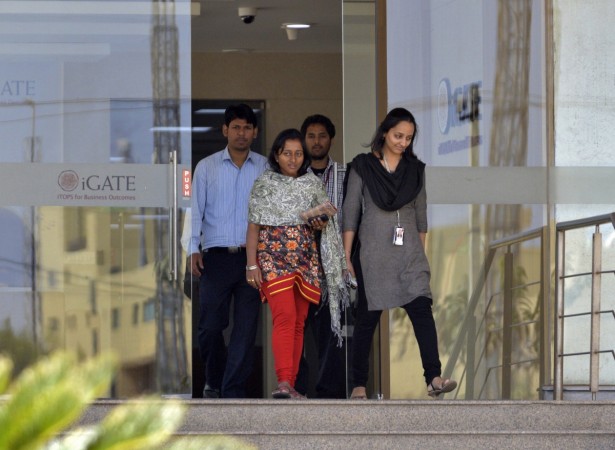 Concerns facing domestic IT sector are likely to persist in the next two quarters, despite signs of improvement in industry's outlook after impressive quarterly results of Cognizant Technology Solutions.
Cognizant's better-than-expected growth in the first quarter ending March have failed to boost share prices of IT firms on Tuesday, as investors refrained from buying IT stocks following disappointing fourth quarter results declared by top IT companies.
"The overall IT industry is going through a major problem at the moment. This problem could even affect the employment potential of the IT sector over the next few months. One to two quarters are going to be bad. The stocks can correct another 10-15 per cent, if the next two quarters are bad," Mehraboon Irani, Principal & Head-Private Client Group Business, Nirmal Bang Securities, told The Economic Times.
Irani sees more pain for the IT industry in the coming two quarters.
Growth constraints are likely to remain in place for IT services firms, regardless of macroeconomic improvement in key markets such as the US and Europe, analysts at Emkay Research said in a note.
"Contrary to street expectations of acceleration in revenue growth, we have seen the YoY revenue growth trajectory slowdown for the offshore IT services players in recent quarters," the report said.
Midcap IT stocks such as Hexaware, KPIT, Geometric, Persistent Systems and MindTree are the worst hit in IT sector due to unfavourable currency movements.
Analysts see selling pressure to continue in these stocks.
Cross currency movements have been hurting the revenues of software firms for the past two quarters, as a strong dollar hits their income earned through exports.
"I have been saying for a while that because of the cross currency headwinds, you will have the midcap IT stocks underperforming very poorly and at the same time you will also have the larger IT stocks also underperforming to a certain extent," said market expert Ambareesh Baliga.
Cognizant revenues stood at $2,911 million for the March quarter, 20 percent higher on year-on-year basis. Its 2015 revenue forecast in constant currency terms is above industry body Nasscom's estimate of 12-14 percent growth.