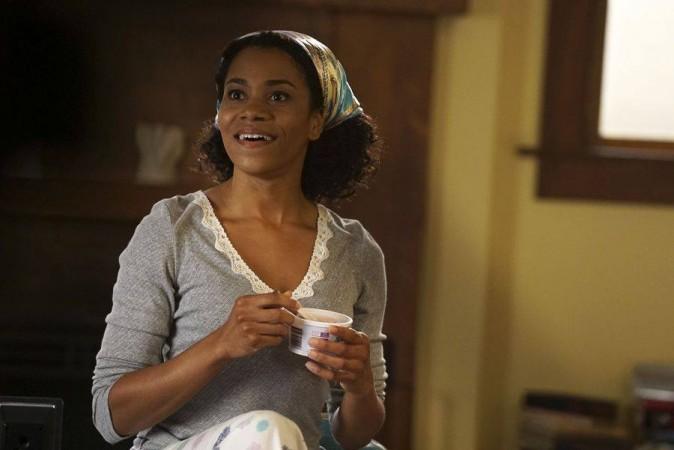 This Thursday's episode of Grey's Anatomy took Maggie on an emotional roller coaster ride that saw Kelly McCreary's character coming into grips with her mother's imminent death.
Also read: Katie Price flouts Maldives' 'no nudity' law by sunbathing sans top
The episode also saw the young doctor making up her mind to let her mother die in peace, and not force her into a painful clinical trial. Before the end of the hour Maggie had to say goodbye to her mother, and this is going to bring about some changes in Maggie's character.
"I do think she's going to take to heart all of that lovely advice that her mom gave her in her final moments, when she told Maggie to just live life more fully and give herself permission to be a little messy," McCrery told TVLine.
The actress said she would love to have Maggie lose a bit of her rigidity.
"Well, since all the single-ish guys [at Grey Sloan] are in these sort of ambiguous relationships right now, getting involved with any of them might give Maggie something to be messy about. I'd be game if it gives Maggie a chance to be a little less reined in!" said McCreary.
The death of Maggie's mom brought her closer to Meredith, who decided to pause her romance with Nathan to devote time to her grieving half-sister. Although Maggie lashed out at Meredith, the experience of losing a loved one has brought them closer.
Does this mean Maggie will forgive Meredith for her affair with Nathan? "[Meredith and Maggie have] gone through something so extreme together, and I think the whole Nathan question has been completely irrelevant this whole time," said McCreary. "So when it comes up again, I think it becomes about weighing, 'Oh, there's this guy that I liked' against this life-and-death experience that they've shared."