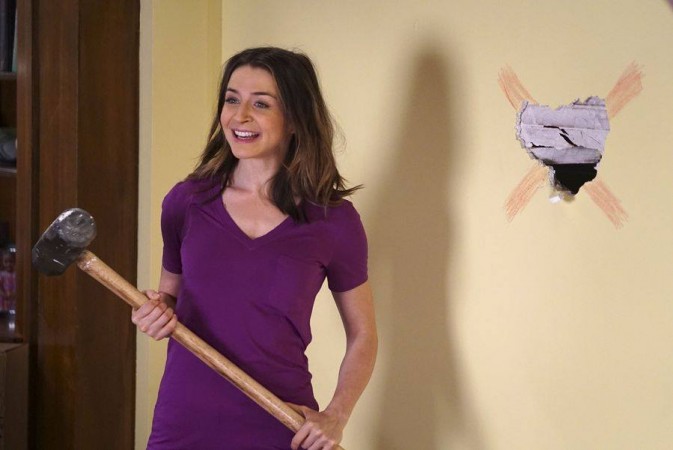 This Thursday's episode of Grey's Anatomy is expected to be Owen-Amelia heavy and it will see the youngest Shepherd freaking out after suspecting she's pregnant with Owen's baby.
It hasn't been long since Owen and Amelia walked down the aisle and it doesn't look like she is ready for the responsibility of taking care of a baby. This is evident from the promo, in which she has a scared look when Jackson hands over baby Harriet to Owen.
But could she really be pregnant? Caterina Scorsone, the actress who plays Amelia, is pregnant in real life and it won't be surprising if the makers of the show decided to incorporate the pregnancy into the storyline. However, Scorsone in an interview with Entertainment Weekly expressed doubt that her pregnancy would be a part of Amelia's storyline. "I think they don't want to burn through all that story," she said back in August.
Elsewhere in the episode, viewers will see April returning to work and it looks like she will have a difficult time balancing her work and baby. As for Meredith and Nathan, it seems they will stick to just being friends and Meredith does not want to ruin her relationship with her sister Maggie, who is interested in Nathan.
The synopsis for Thursday's episode Both Sides Now reads:
Meredith and Bailey are at odds when both of their patients need a liver transplant, Owen seeks help from the other doctors when he is charged with babysitting baby Harriet for the day, and Amelia struggles with telling Owen some important news.
Grey's Anatomy is aired on Thursdays on ABC.