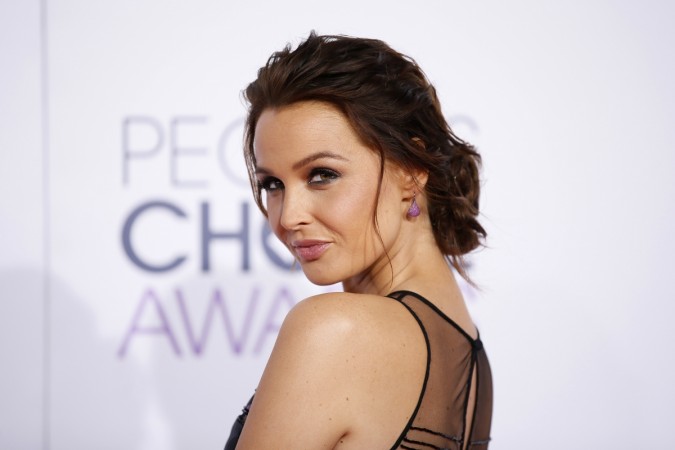 The Season 12 finale of "Grey's Anatomy" saw estranged couple April and Jackson welcoming a healthy baby. But it looks like yet another couple has baby plans in the pipeline when the medical drama returns in the fall.
Amelia got married to Owen Hunt in the finale titled "Family Affair." Expanding their family seems to be the next logical step forward for the couple. And according to Caterina Scorsone, her character has kids on her mind.
"I think she wants children," Scorsone told TVLine. "She remembers her pre-tragedy childhood with Derek and their sisters fondly, and I think she would want to recreate that kind of boisterousness in the house. That's one of the reasons she wanted to move in with Meredith and Maggie — she likes a boisterous household!"
But it's not going to be an easy process as Amelia, who lost a baby before, will have to conquer her fears before trying for a baby. "I don't know. And I'm sure Owen's got his share of trauma that will make things difficult, too. But I think the intention is that they want to have children," Scorsone said.
As for other relationships on the show, Jo and Alex are going to have a tough time in Season 13. The previous season ended with Jo revealing that she's already married and that she is hiding from her abusive husband. It is not immediately known if Jo's ex will be introduced in Season 13, but if he is then viewers will get to see a new Jo when the medical drama returns.
"Relationships like that are really, really complicated," Camilla Luddington told Entertainment Weekly. "It's not about necessarily being a strong woman or not being a strong woman, it's about someone being a master manipulator within that relationship. I think she feels powerless when she was with him, and then she finally had a moment where she got to be free of him. I do question whether if he showed up again would that be how she feels? Obviously she's terrified."