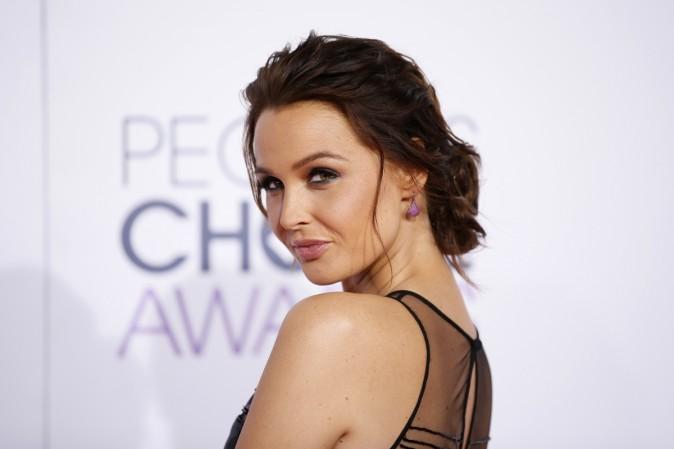 Grey's Anatomy will return to ABC next Thursday with the episode titled You Can Look (But You'd Better Not Touch) that will see three doctors from Sloan Grey Memorial Hospital visiting the prison to help with the delivery of a teenager.
Also read: The Vampire Diaries Season 8: Nina Dobrev refuses to talk about her possible return
"Jo, Bailey and Arizona go to a prison to help a 16-year-old girl — who's serving 20-to-life — give birth," Camilla Luddington told TVLine. "There are some funny moments and some scary moments and some really emotional moments. It's interesting to see how they react in a place that isn't their usual [hospital] environment."
Luddington is pregnant in real life and this has sparked speculation that her pregnancy would be written into the show. The last we saw Jo, she had come clean about her past to Alex, who agreed to go to prison so that she wouldn't have to testify in court. If Alex goes through with the plan, then Jo will have to deal with her pregnancy alone.
But as of right now, Luddington's pregnancy will be strictly off-screen. "We have a lot more episodes to go this season," she noted, "and these things can get sprung on us at a table read, so I really can't say for sure if it will stay that way."
In other news, ABC's new entertainment president Channing Dungey recently spoke about the medical drama's longevity saying she hoped it would go past Season 15. "I don't want to think about endgame for Grey's," she told Deadline at the network's Winter Press Tour. "We are doing better in Season 13 than we have done in awhile, and I feel that the show creatively is firing on all cylinders. As long as the fans remain engaged, ratings are good and Shonda [Rhimes] creatively is excited about it, let's keep going."
Grey's Anatomy airs Thursdays on ABC.