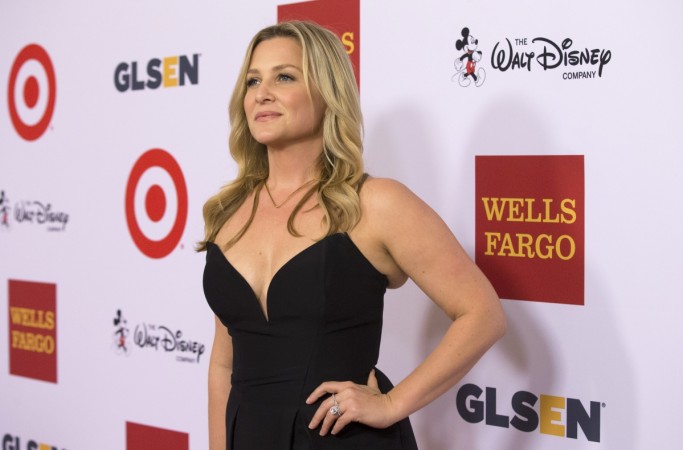 The future looks bleak for Callie and Arizona, and when medical drama "Grey's Anatomy" returns in the latter half of the month, the two will remain separated.
Jessica Capshaw spoke about her character's mental state post the split, and said their distance will help them reboot as individuals.
"It's respectful to the fans that really want them to be together because they don't have to see them almost be together in every episode," Capshaw told TVLine at a Television Critics Association press tour, adding: "It's so smart of [the writers]. It hasn't held any sort of inauthenticity. If you break up with someone, you would want some space."
"The best thing the writers could have done, which is what they did for at least these next six episodes, is have [Arizona and Callie] just be on their own," the actress noted. "They haven't had to butt up against each other or be sad. They both dove into their own lives and have lived there."
Arizona will now focus on working with Amelia to cure Dr. Herman instead of butting heads with Callie, the character essayed by Sara Ramirez. As fans of "Grey's Anatomy" know, Arizona revealed to Amelia about Dr Herman's inoperable brain tumor in the midseason finale, and this prompted Derek's sister to take a long look at scans and find a way to operate the previously-inoperable brain tumour.
It remains to be seen if Amelia and Arizona will manage to save Dr. Herman, and working with Dr. Bailey is going to occupy most of her time. Capshaw hinted that as the season moves forward, Alex Karev will become a major source of support for Arizona, and he will show up for her "in a very significant way."
As for the possibility of a new romance, Capshaw said that it seemed unlikely there will be any new hook-ups.
"Grey's Anatomy" returns Thursday, 29 January at 8 pm on ABC.