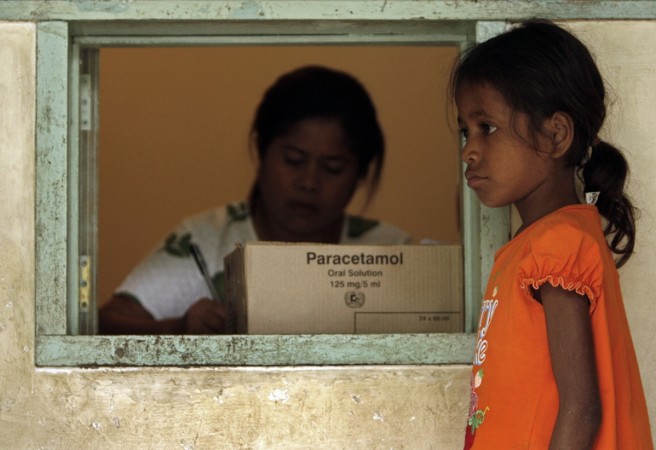 GreenSignal Bio Pharma (GSBP), a Chennai-based vaccine manufacturing company, will hit the primary market with its initial public offering (IPO) of up to 1,45,79,560 equity shares comprising offer for sale by promoters and existing shareholders. The price band has been fixed at Rs 76-80 per equity share of Rs 10 face value and the three-day issue opens on November 9, 2016.
The minimum bid (market) lot for the IPO is 175 shares and multiples of 175 thereafter.
GSBP is one of the four companies in the world pre-qualified by the World Health Organisation (WHO) for UNICEF supply of BCG Vaccine for immunisation against tuberculosis.
The company earned net profit of Rs 5 crore on turnover of Rs 20.3 crore for the financial year 2015-16, as against a loss of Rs 17.30 lakh in the preceding fiscal when the turnover was Rs 6.56 crore.
During 2015-16, the company issued 17,73,450 equity shares of Rs 10 each at a premium of Rs 70 per share and bonus shares to the existing shareholders of the company in the proportion of three equity shares for every two equity shares (3:2).
Currently, the company produces two vaccines — BCG Vaccine and BCG ONCO for immunotherapy, an immunotherapy drug for urinary bladder cancer.
Risk factors and other details according to the company's prospectus:

In India, the price is regulated for the BCG vaccine and hence it is imperative for to solicit markets overseas. Though in the process of procuring contracts from various governments and countries there is a high risk that the eventual business may not materialize...In such an event, it will materially adversely affect business.
There is an outstanding litigation involving the company, involving trademark; adverse decision in said case may affect the company. In the past also, the company had been involved in criminal litigations initiated by the Central Bureau of Investigation.
The company has made net loss for the preceding four out of five financial years and has made profits only in the year ended March 31, 2016 (out of the past five years).
For the immunotherapy drug, BCG –ONCO, in India the company had a tie-up with Cadila Healthcare Ltd. that expired on June 29, 2016; there is no assurance that the company will be able to distribute this vaccine effectively under any new arrangement on its own.
India is one of the largest manufacturers and exporters of vaccines world-wide, with 12 major vaccine manufacturing facilities. These vaccines are used for the national and international markets (150 countries), which makes India a major vaccine supplier across the globe.
The global vaccines market is expected to reach $57 billion by 2019 from $33 billion in 2014, growing at a CAGR of 11.8 percent from 2014 to 2019.
More than 70 percent of all measles vaccines used globally are produced in India. Nearly a third of prequalified vaccines, and over two thirds of medicines purchased through these international organizations are produced in India.