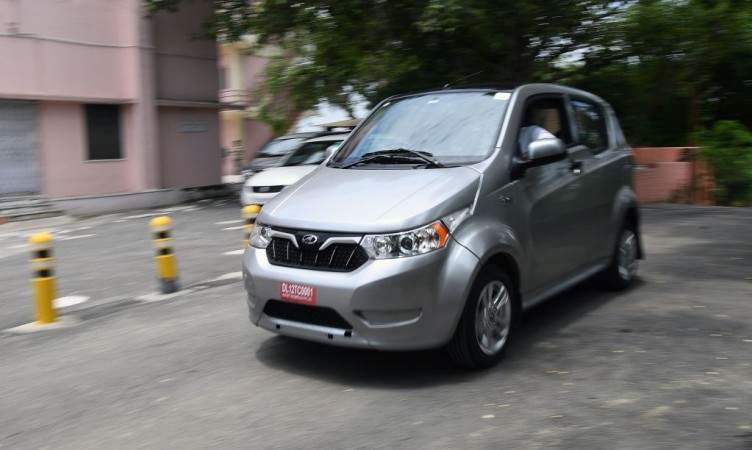 National Institution for Transforming India (NITI) Aayog — the policy think-tank of the Central government — is planning to introduce green-coloured number plates for electric vehicles (EV) in the country.
The proposal from NITI Aayog also suggests three-year free parking and toll waivers in a bid to promote customers to buy environment-friendly EVs.
In addition, the draft policy also suggests that residential, shopping and office complexes will have to reserve 10 percent parking space for EVs, reports Business Standard.
A Niti Aayog report earlier suggested that by the use of shared, connected and EV technologies, India could save 64 percent of energy demand for road transport and reduce 37 percent of carbon emissions by 2030. The report further suggests that the country could also save $60 billion in diesel and petrol costs by 2030.
The new proposal come in light of these study reports and is in line with the Central government's ambitious plan that will see electric vehicles fully taking over their fossil-fuel counterparts in the country by 2030.
Meanwhile, an Economic Times report says NITI Aayog is also working towards a policy for Methanol-based hybrid vehicles. The move is expected to make a smooth transition from forced induction motor to electric powertrains.
6 types of number plates in India
Currently, vehicles plying on Indian roads have six types of number plates:
Black text on white background- Private vehicles that can't be used for commercial purposes.
Black text on yellow background- Fleet and commercial vehicles.
Yellow text on black background- Vehicles available on rent for self-drive.
White text on a light blue background- Embassy vehicles.
Red coloured plates- President of India and governors of states.
Military vehicles- Such vehicles have a unique numbering system. The first (or the third) character is an upward-pointing arrow.