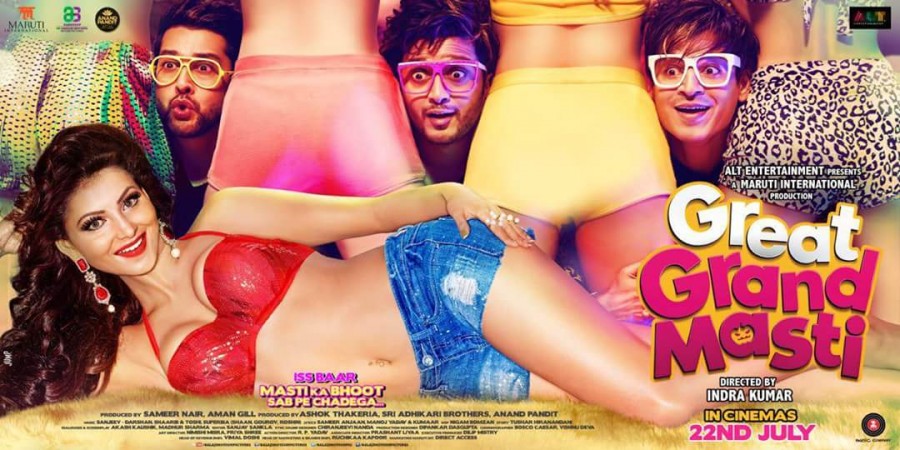 Yash Raj Films' head honcho Aditya Chopra, who produced super hit film "Sultan," is not known to bend contract to accommodate new releases in theatres. But the adult comedy "Great Grand Masti" (Masti 3) he made an exception.
The release date of adult comedy "Great Grand Masti" has been advanced by a week after the film was leaked online. But since theatres owners have a three-week contract with Aditya to screen "Sultan," it was difficult to provide screens to "Great Grand Masti." However, when a few Bollywood celebrities spoke to Aditya, he agreed to make the exception, DNA reported.
Filmmakers Karan Johar and Ekta Kapoor were at Aamir Khan's residence on Friday to talk about the issue of films being leaked online before its theatrical release. During the discussion, the filmmakers particularly spoke about "Great Grand Masti." The adult comedy was initially slated to release on July 22, but after the leak, the film is now releasing on July 15. However, giving screens to the Riteish Deshmukh, Vivek Oberoi and Aftab Shivdasani-starrer on such short notice was difficult, so Aamir and other bigwigs called Aditya to talk about it.
"Since Aditya Chopra was not present at the meeting, Aamir and the other bigwigs from film industry phoned Adi asking for theatres for Great Grand Masti. To his credit, Adi, who is known not to budge an inch to accommodate films of other producers, agreed to share theatres screening his Sultan with Great Grand Masti," DNA quoted a source as saying.
"This is a first for Adi. He realises the critical situation regarding piracy and online leaks since Sultan was also leaked," the source added.
While it is good news that Aditya has agreed to share screens with "Great Grand Masti," this is likely to hamper the box office run of "Sultan," starring Salman Khan and Anushka Sharma.