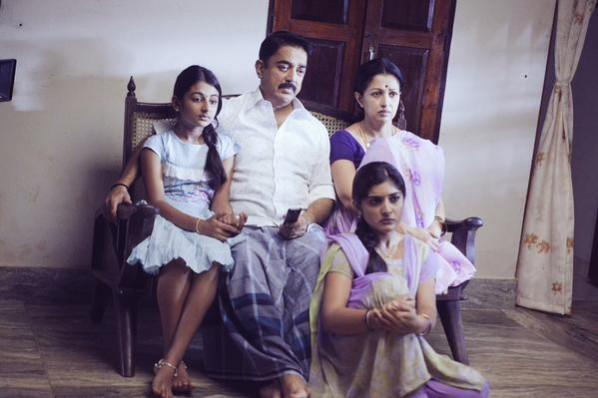 Kamal Haasan starrer "Papanasam", which was released last Friday, got an overwhelming response, with the actor's role as a common man in the remake version of hit Malayalam movie "Drishyam" receiving a lot of appreciation.
His portrayal of a local cable operator and an attempt to speak Tamil with Thirunalveli accent have been praised by many viewers.
Basking in the success of the movie, actor-filmmaker Kamal Haasan has said he is grateful to Malayalam superstar Mohanlal for recommending him to play the lead in "Papansam".
"I heard it from somebody that Mohanlal wished to see me star in the remake of 'Drishyam'. He felt I'd do justice to the film and recommended by name. I'm thankful to him for that because rarely do stars like me get to work in such lovely films," Haasan told IANS.
"Papanasam" has been directed by by Jeethu Joseph , who had also directed the original Malayalam version.
The performances of other actors including Gautami, Asha Sarath, Niveda Thomas, Kalabhavan Mani, Esther Anil, Ananth Mahadevan, MS Bhaksra, Roshan Basheer, Delhi Ganesh, Ilavarasau, Arul Dass and Sree Ram has also been lauded.
Meanwhile, the Hindi version of "Drishyam" starring Ajay Devgn and Shriya Saran is set for its release on 31 July.