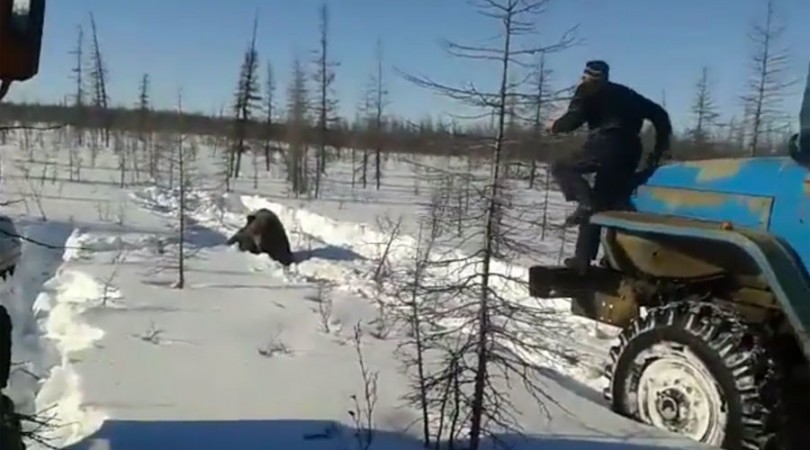 Russia has filed a criminal case against a group of truck drivers who crushed a bear to death and filmed the entire incident. The men killed the animal by repeatedly driving over its body in Siberian Tundra. The video of the incident was posted on YouTube on Monday.
Is Russia thwarting NATO designs by donating fighter jets and tanks to Serbia?
In the video, the truck drivers can be seen shouting "Crush him! Crush him!" and poking the animal to see of it's alive as it struggled to stand on its feet in the snow. The video also showed one of the men hitting the animal in the head with a crowbar. Considering the graphic content, the video was removed from the video sharing site after it was widely circulated in Russian media and drew outrage from the public.
According to Reuters, investigators in Sakha Republic have said that they have now opened a criminal investigation against all those men who participated in the horrific act. The investigators are looking at whether these men were guilty of sadistically killing an animal, as the charge for the crime is up to two years of jail term.
The investigators stated that the men, who were seen in the video, were shift workers who were driving a truck belonging to an exploration company looking for resources in a region rich in minerals.
"There should be real jail time for this sort of crime! We'll make sure these villains get the most serious punishment," Russia's Minister for Natural Resources and Environment Sergey Donskoy wrote on social media.
"Currently we have established that the video shows local residents," Russian Interior Ministry spokesperson Irina Volk added.