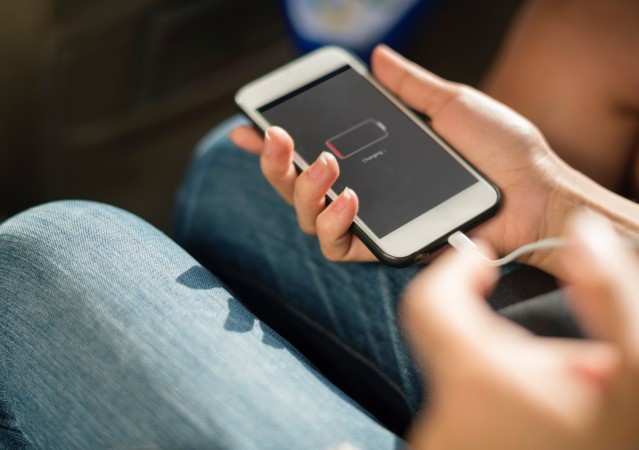 Nearly all premium smartphones today come with some kind of a fast charging technology that charges the handset's battery much faster than the standard rates by increasing the charging power.
But, researchers at China's Zhejiang University are not satisfied, and are currently working on a technology that could possibly allow you to charge your smartphone almost instantly.
As part of the research recently published in the journal Science Advances, the researchers recharged a graphene-based battery for just 1.1 second and used that to power a light bulb for an hour.
The battery, which performed stably under extreme temperatures, also demonstrated a remarkable life cycle as it retained 91.7 percent of its capacity even after it was charged more than 250,000 times.
"So far the research is mainly to power lighting," Xu Hanyan, postgraduate student of the Zhejiang University and co-author of the study, told South China Morning Post. "However, the industrial application looks promising through increasing capacity of the battery, namely by adding thickness."
The aluminum-graphene battery (Al-GB) in question works well within a wide temperature range of −40 to 120 degree Celsius with remarkable flexibility bearing 10,000 times of folding.
According to researchers, the battery can be fitted into all-climate wearable energy devices while its design also opens an avenue for future super-batteries.
Scientists believe that graphene, an ultra-light material, will one day replace silicon in computers. Despite being a light-weight material, graphene is also hundreds of times stronger than steel, making it one of the strongest materials ever discovered.
Graphene, which is known for its physical and chemical stability, is 100x more effective than copper in conducting electricity and 140x faster than silicon.
Xu, however, said that there is still a lot of work that needs to be done to make the battery ready for smartphones. According to him, the battery is equivalent to 30 mAh after it gets charged for less than a minute, compared to the 3000 mAh range in smartphones.
"Together with future innovation in low-cost electrolyte, the emerging Al-GB provides a highly competitive choice for the capacitor-dominant high-power density energy storage system," researchers said in a statement.