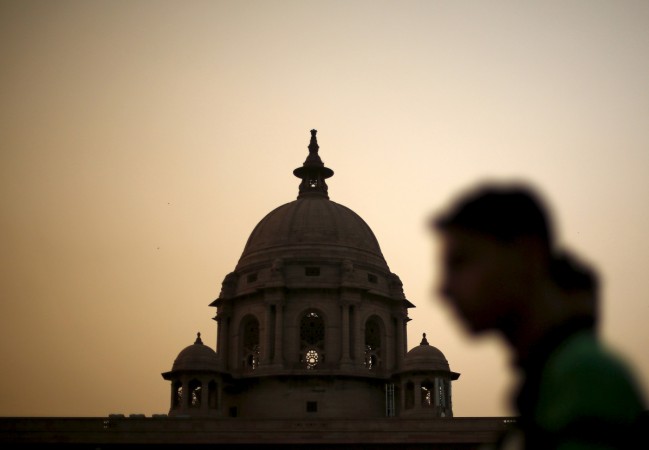 The central government's plan of changing India's financial year cycle on Wednesday received a boost when a Niti Aayog panel disclosed a detailed note giving its inclination towards changing the fiscal year to sync with the calendar year (January-December).
The Niti Aayog panel, headed by Bibek Debroy, has prepared a detailed note on the legal provisions, history and need for an alternative financial year. According to Debroy's note, India started following the April-March financial year in 1867 (following the British system).
"Since then, the appropriateness of this practice has been questioned at various points of time throughout its 150 year history," the Indian Express cited the note as saying.
The Niti panel felt the need to change the existing financial year because under the present budgeting cycle there is no account for the impact of monsoon or the onset of monsoon. This could bring about a change in allocation of budget. According to the note, various panels in the past have differed on their ideas of a fiscal year. While some said November-October, even others vouched for January-December.
"Interestingly, serious demands for changing the financial year seem to be, at times, preceded by drought years or years when the monsoon rains were bad. Given that the country saw a serious deficit in monsoon rains consecutively for the last two years -2014 and 2015, a fresh attempt is being made to revisit this aspect," the Indian Express reported.
On July 6, the finance ministry announced the formation of a new panel, which would look into the possibility of having a new budgeting cycle and would be headed by former chief economic adviser Shankar Acharya. The panel is expected to submit its report by end of December.
However, the Associated Chambers of Commerce & Industry of India (Assocham) has spoken against the Narendra Modi government's idea to explore the option of adopting a new financial year, saying it won't result in gains but would end up causing disruption.
"The move to change the fiscal year is akin to a situation where the government in its own wisdom decides to change the Indian driving system from right hand driving to the left hand without realizing that it would require changing the entire road and street infrastructure along with changes in the design of the automobiles," the industry body had said.