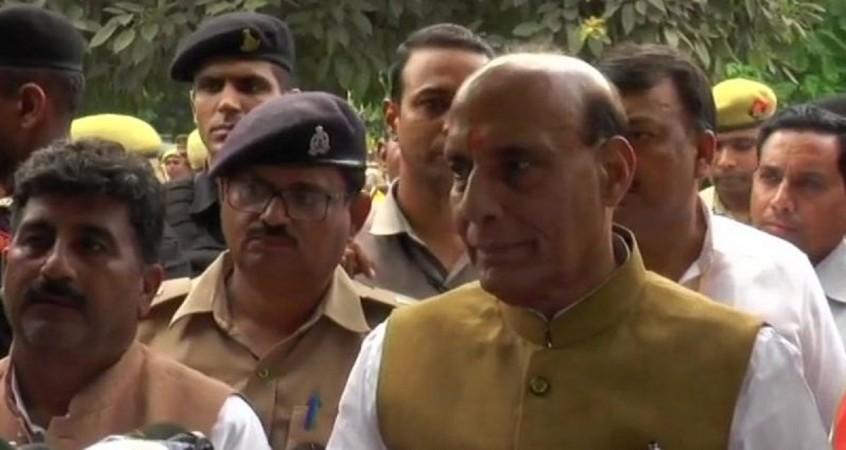 A few hours after fugitive Mehul Choksi released a video statement saying that the charges leveled against him by the Enforcement Directorate of India (EDI) in the PNB scam case were false and baseless, Union Home Minister Rajnath Singh has spoken on the matter.
Speaking to the media in Kanpur, the home minister said that the central government will take strict action against fugitives, news agency ANI reported. Referring to the Fugitive Economic Offender Bill, Singh said that the central government has formed laws to take strict action against fugitive economic offenders.
"I assure you that our government will take action against the fugitives, that process is underway," Singh told reporters when asked about Choksi's statement.
The billionaire fugtive wanted in the PNB scam case on Tuesday, September 11, released his first statement after being named in the case. In the video statement, Choksi said that the attachment of his assets was illegal.
The businessman has been seeking assylum in the Carribean nation of Antigua since January and is wanted by the Indian government for frauds worth over Rs 13,000 crores.