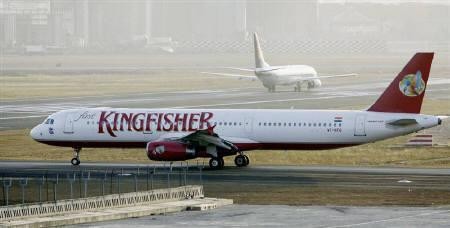 Kingfisher Airlines could get into more trouble with the civil aviation minister warning to strip off its license if the airline fails to meet the safety norms and financial viability conditions.
Cash-strapped Kingfisher Airlines, which has debt of $1.3 billion, has reduced its flight schedule drastically and has decided to curtail overseas operations.
Aviation Minister Ajit Singh said that they would not cancel the license if Kingfisher chairman Vijay Mallya assured them of the flight schedules. However, he added that the liquor baron didn't fulfill several plans he had given.
Vijay Mallya is due to meet the aviation regulator Tuesday or Wednesday.
Kingfisher Airlines canceled over 40 flights last week after the pilots had stayed away from work over non-payment of their salaries. The airlines returned wide body Airbus A 330-200 aircraft to its lessor in the UK and has decided to curtail the overseas operations.