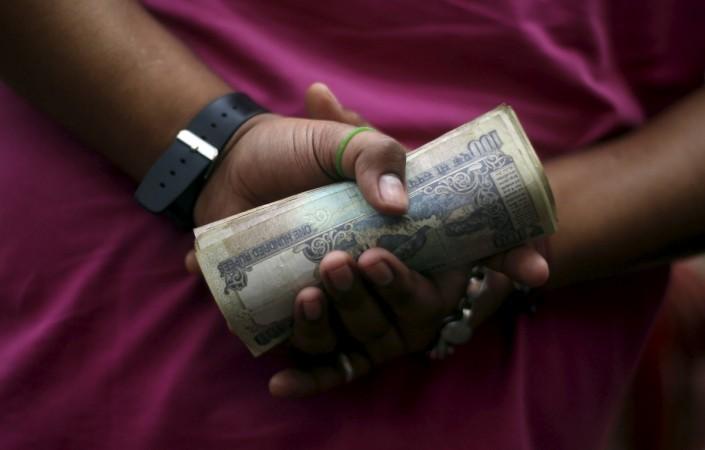 Here comes the next in the series of the government's crackdown to discourage the use of cash in large amounts: If you receive anything above Rs 3 lakh in cash, be prepared to pay a penalty of an equal amount, effective from April 1.
Warburg Pincus acquires airline services group Accelya
On February 1, Finance Minister Arun Jaitley had proposed in the Budget that "no person shall receive an amount of Rs 3 lakh or more by way of cash in aggregate from a person in a day; in respect of a single transaction; or in respect of transactions relating to one event or occasion from a person."
Now, Revenue Secretary Hasmukh Adhia has said that the penalty for doing cash transaction will be steep and the receiver will have to pay an amount equivalent to the cash received.
"Supposing you do a transaction of Rs 4 lakh in cash, then the penalty would be Rs 4 lakh. If you do a transaction of Rs 50 lakh, the penalty would be Rs 50 lakh," Adhia told PTI.
Interestingly, the fine will be paid by the receiver, not by the one who pays. So, if a shopkeeper sells an expensive watch for cash, it is the shopkeeper who will have to pay the penalty.
However, governments, banking companies, post offices and co-operative banks will remain immune to this restriction.
The revenue secretary said the previously notified rule of quoting PAN for any cash transaction above Rs 2 lakh stays.
Meanwhile, private sector lender HDFC Bank has announced steep hikes in fees on cash transactions. The bank has limited third-party cash transactions to Rs 25,000 per day and free cash transactions at branches have been reduced to four from five earlier. Additionally, the fee on non-free transactions has been hiked by a steep 50% to Rs 150.
The bank has also revised free cash transactions at home branches, including deposits and withdrawals at branches, at Rs 2 lakh, above which customers will have to pay a minimum of Rs 150 or Rs 5 per thousand. Earlier, the bank allowed Rs 50,000 cash transactions, both withdrawals and deposits, per day.
These new measures will be applicable from March 1 and would apply to salary and savings account holders.