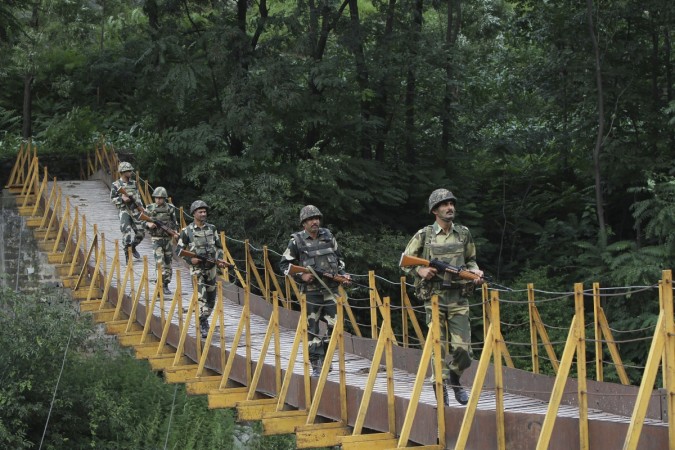 Defence Minister Manohar Parrikar Monday released the long-pending Defence Procurement Policy (DPP-2016). The new policy will come into effect from March 28, 2016.
The defence minister chaired a meeting with the defence acquisition council. He also said that only one chapter of the DPP-2016 needs clarification -- the chapter that deals with the appointment of strategic partners in the private sector. The new policy was released at the Defence Exhibition 2016 in Goa, the Business Standard reported.
The new policy will focus on India-made products and fast track the acquisition process for firms, according to a report by the Mint.
The policy reportedly includes changes to include emphasis on indigenously designed equipment; a new procurement class, which is designed, developed and manufactured category; and provisions for "penalizing firms" suspected of wrong-doing, rather than "blacklisting" the arms provider.
"I do not want to buy from a company that pays bribes. If you want to pay a bribe, put it on the table for the government and reduce the price," Parrikar was quoted as saying by the publication.
Under the new policy, the ministry would provide greater assistance to move from license manufacturers towards manufacturing products locally, the Business Standard report added.
Defence stocks gain
Shares of defence-related companies spurted following the release of the new procurement policy.
Reacting to the news, shares of BEML, Bharat Electronics, Bharat Forge, HCL and Reliance Defence rose in the range of 0.37 percent to almost 4 percent Tuesday on the Bombay Stock Exchange.
The biggest gainer was Reliance Defence, which closed at Rs 68, up 3.94 percent.