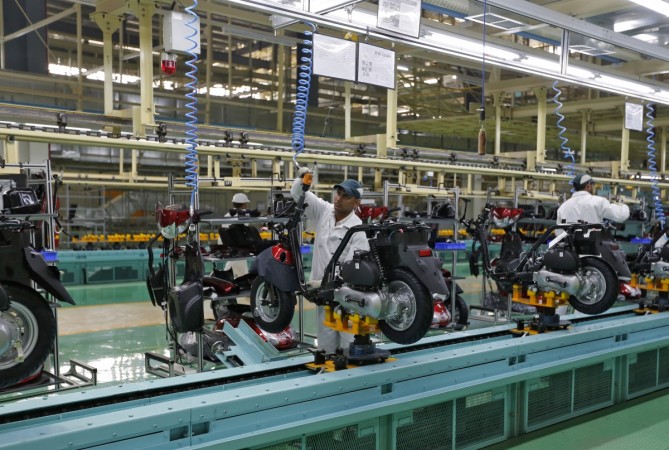 In a landmark decision, the government has decided to pay interest on inoperative provident fund (PF) accounts lying with retirement fund manager Employees' Provident Fund Organisation (EPFO). There are about nine crore such accounts holding about Rs 30,000 crore, the Economic Times reported.
"We have taken a pro-worker decision to give interest on inoperative accounts with effect from April 1, 2016," Labour Minister Bandaru Dattatreya said March 29 after the 212th meeting of the board of trustees (of the EPFO).
Another report had estimated the amount at Rs 44,000 crore, citing the Economic Survey.
The move reverses the former UPA government's decision of 2011 not to pay interest on such accounts to encourage employees to either withdraw the money or transfer their balance in inoperative accounts to an active one.
An inoperative employee provident fund account is one wherein there has been no contribution either from the employee or the employer for 36 months.
The EPFO manages a corpus of over Rs 8.5 lakh crore and is expected to receive investible deposits of Rs 1.12 lakh crore during the current financial year.
Finance Minister Arun Jaitley's proposal to tax a part of EPF withdrawals on retirement, as announced in the budget 2016-2017, had created a furore, forcing the minister to reverse the decision within a few days.
"In case of superannuation funds and recognised provident funds, including EPF, the same norm of 40 percent of corpus to be tax free will apply in respect of corpus created out of contributions made on or from 1.4.2016," said Jaitley while presenting the budget Feb. 29, 2016.
On March 8, he announced the roll-back of the proposal in Parliament, while explaining that the proposal to tax 60 percent of the withdrawn amount was "well-meaning, and intended to encourage a pensioned society."
The move was opposed not only by the salaried class and opposition leaders, but also from within his own party, the BJP.