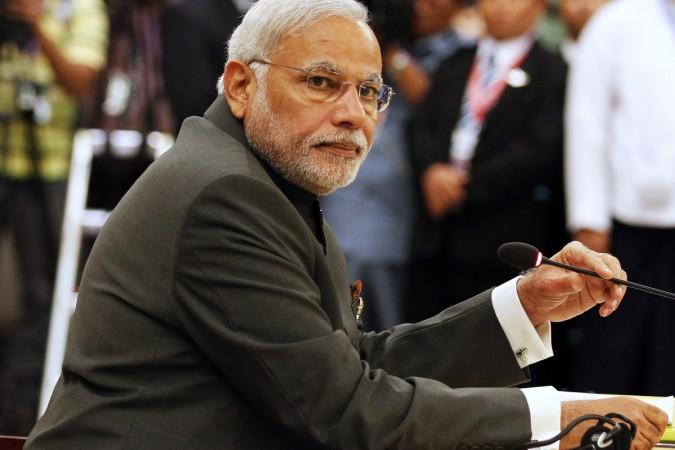 The Narendra Modi-led government is likely to divest stakes in Power Finance Corporation (PFC) and Dredging Corporation of India Ltd, in a bid to narrow the fiscal deficit to 4.1 per cent by the end of the current fiscal year.
A senior finance ministry official said, on Friday, that a 5 per cent stake in PFC will be sold next week. As per the current market price, the sale would fetch the government about Rs 1,835 crore or $298 million.
As part of the government's plan to limit the fiscal deficit, stake sales in major state-owned organisations were expected to earn $10 billion. The government has been able to raise only about $300 million, including the stake sale in Steel Authority of India Ltd (SAIL).
Meanwhile, the state owns 72.8 per cent of the financing organisation. On Friday, PFC shares concluded at 282.00, up by 2.50 or 0.89 per cent. PFC shares have lost 6 percent of its value for the year, while Sensex has grown by 6 percent.
Other Likely Stake-Sale Entities
The government has also invited merchant bankers to submit proposals for the sale of stakes in the National Mineral Development Corporation (NMDC), Indian Oil Corporation (IOC) and National Aluminium Company (NALCO). It has also invited bids for a 5 per cent stake sale in Bharat Heavy Electricals Limited (BHEL).
If these sales take place successfully, the government would raise about Rs 20,000 crore or $3.25 billion, Reuters reported.
The state-run manganese miner, MOIL Ltd., could see a 10 per cent stake sale.
The government's earlier choice to sell stake in Coal India Ltd and ONGC hit a roadblock, driven by policy uncertainty. If the sale had gone ahead, it would have netted in excess of $6 billion.