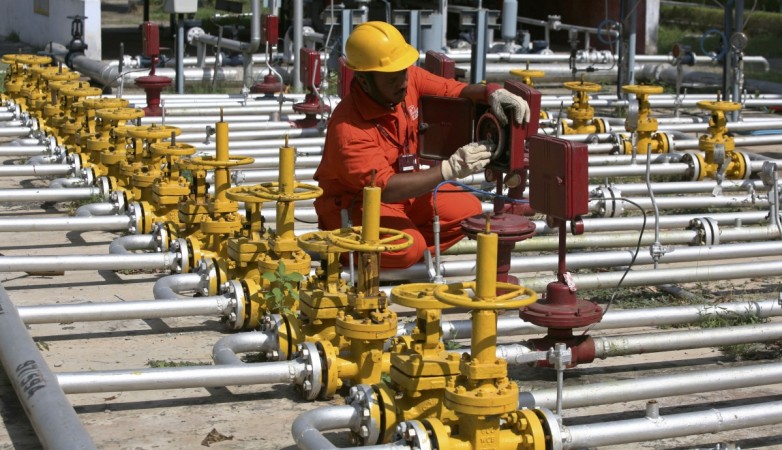 The NDA government is planning to raise the natural gas prices by about 60 percent to help Mukesh Ambani-led Reliance Industries (RIL) and state-run ONGC for their undeveloped gas discoveries in difficult areas, PTI reported.
Gas price in India is set to fall to $3.15 per million British thermal unit (mmBtu) from April from the current $3.82 mmBtu.
Gas produced in India is priced at an average of rates in gas-surplus countries like the US, Canada and Russia.
However, for deep-sea discoveries yet to be developed, the government plans a different mechanism -- average cost of alternative fuels -- naphtha and fuel oil as well as imported LNG, the agency said, quoting economic affairs secretary Shaktikanta Das.
Gas price using this methodology will come to over $6per mmBtu at prevailing LNG, fuel oil and naphtha rates. "It (gas price) would be linked to average of three sources of fuel, i.e., naphtha, fuel oil and LNG," Das said.
"A proposal is under consideration for new discoveries and areas which are yet to commence production, first, to provide calibrated marketing freedom; and second, to do so at a pre-determined ceiling price to be discovered on the principle of landed price of alternative fuels," he said.
The RIL stock was trading at Rs 1,010.20 at around 2.35 p.m., up almost one percent from its previous close, while ONGC was trading 1.21 percent higher at Rs 197.35.
The Sensex was up 330 points, or 1.37 percent, at 24,573, at 2:20 p.m.