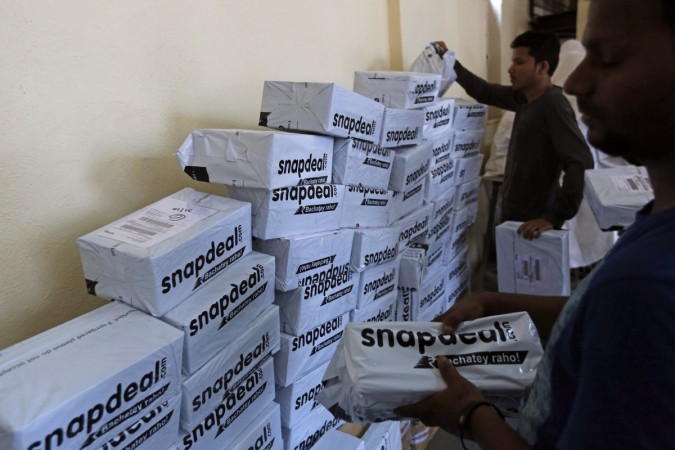 The Prime Minister Naredra Modi-led government is reportedly contemplating to allow 100 percent foreign direct investment (FDI) in the marketplace model of e-commerce sector in a bid to raise foreign investments in the country.
The government is expected to announce FDI norms for e-commerce, and IT and ITeS sectors soon, sources told Press Trust of India.
Last week, a group of senior officials from various departments, including Department of Industrial Policy & Promotion (DIPP), Corporate Affairs and Economic Affairs, had a detailed discussion over the matters pertaining to e-commerce.
The DIPP has proposed permitting 100 percent FDI in "marketplace model of e-commerce" activities, according to sources.
Currently, 100 percent overseas capital is allowed in business-to-business (B2B) e-commerce ventures, but not in the retail segment.
Domestic e-commerce firms like Flipkart and Snapdeal have been raising massive investment from foreign investors, although there is no clarity on FDI in online retailing.
The DIPP plans to come out with detailed guidelines for e-commerce sector in the wake of growing protests against FDI in online retailing.
Concerned over huge foreign investment flow into e-commerce firms, brick-and-mortar retailers in the country have been protesting against the violation of FDI norms by online retailers over the past year.
The Retailers Association of India and the All India Footwear Manufacturers & Retailers Association have filed separate petitions against the government in the Delhi High Court, alleging "circumventing of FDI rules by e-commerce companies."
Last month, the DIPP -- the agency responsible for formulating policy on foreign inflows -- had told the Delhi High Court that the marketplace model followed by online retailers is "not recognised" under the country's FDI policy.