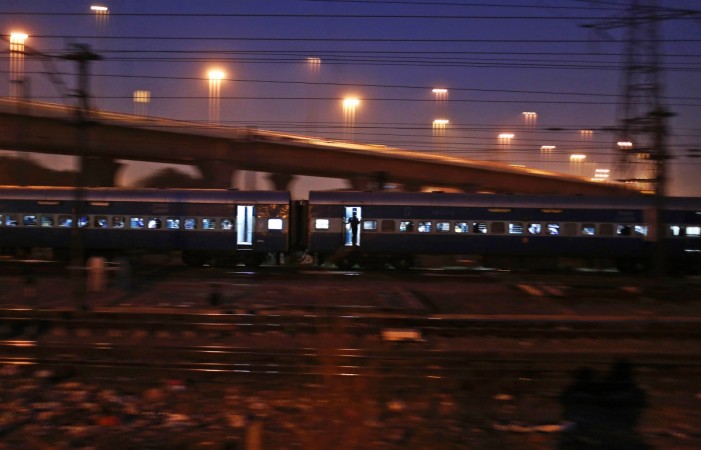 The government is likely to increase its investment in the modernisation of railways by 20 percent to 30 percent in the upcoming railway budget, apart from "rationalising" freight tariffs in the wake of falling revenue from goods transportation.
The government may also increase the planned outlay for the next fiscal year, but the rise is expected to be lower than the 52 percent increase for the current fiscal year. Despite an allocation of nearly Rs one lakh crore towards plan outlay for 2015-2016, the spending may end the year at around Rs 90,000 crore, the Times of India reported.
Railways' expenditure on construction of new lines, doubling and gauge conversion has gone up significantly in recent years. The upcoming budget may lay more emphasis on generating more revenue from freight traffic, given the slowing growth in the segment.
The railways may cut freight tariffs for commodities, including coal, iron ore, cement, steel, fertilisers, foodgrains and container traffic.
"The target is to increase freight volume by 50 million tonnes through tariff cuts," said a source. The transporter is also hopeful of raising income from transportation of petroleum products.
The railways is estimated to see about one percent growth in freight business in the current fiscal year. So, it is planning to revise its strategy by initiating tariff reductions on transports of commodities like cement and steel.
Though it may miss the freight target of 1.2 billion tonnes set for 2015-2016 by 75-80 MT, said an official.
Last week, Railway Minister Suresh Prabhu had said the government would continue with the initiatives taken in the previous Budget for the development of Indian Railways.
The total income of the Indian Railways went up by 12.16 percent to Rs 1.58 lakh crore in the last fiscal year ending March 2015, compared to Rs 1.41 lakh crore in the previous year.