Civil Aviation Minister Vayalar Ravi, who had earlier said that he would request the finance minister to seek emergency bank assistance for the debt-ridden Kingfisher Airlines, said that there is no bailout package for the carrier from the government.
Clarifying in the wake of criticism from Bharatiya Janata Party (BJP) over his statement to seek Finance Minister's intervention to help out Kingfisher Airlines, the Civil Aviation Minister said that there is no bailout package pending before the government for the carrier. He added that Ministry of Civil Aviation has not placed bailout proposal.
Vijay Mallya, Chief of Kingfisher Airlines, had earlier defended the cancellation of the flights citing state governments' heavy tax. He said that the airlines did not ask the government for a bailout.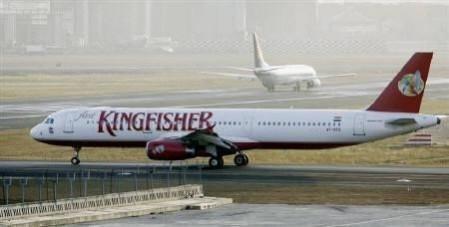 However, he criticised the state governments on twitter for levying heavy tax. "Is it Kingfishers duty 2 fly on loss making routes when State Governments tax heavily? Or should we be financially prudent n fly profitably?" he questioned, adding, "Every Government has gone out of the way to support Airlines and connectivity. In India Airlines are over taxed and over charged Wonder why?"
Shares of kingfisher fell by 18 percent after the news of its financial crises spread far and wide. This happened in spite of the airlines CEO Sanjay Aggarwal's statement that "Kingfisher does not see any risk to its future or long term viability."