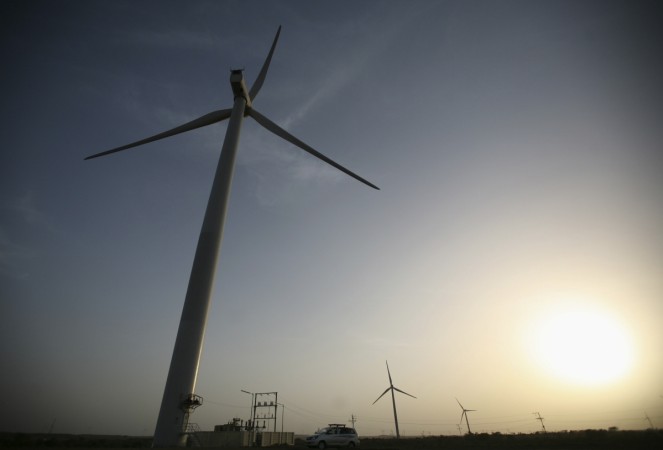 The Prime Minsiter Narendra Modi-led government is reportedly working on creating a $1.25 billion fund aimed at extending financial assistance to renewable energy projects in the country. State-owned and private institutions will contribute to the fund.
The fund will assist in ramping up the clean energy generation from the current 37 gigawatts (GW) to 175GW by 2022, a senior government official told the Mint.
State-owned firms like Power Finance Corp. Ltd and Rural Electrification Corp. Ltd have already made a total of $300 million contribution to the fund, said Varsha Joshi -- joint secretary in the ministry of new and renewable energy.
"This fund will make equity and mezzanine investments in renewable energy projects and will be modelled like the National Infrastructure Investment Fund (NIIF)," Joshi told the Mint.
Partly backed by private investors, the NIIF will have a corpus fund of nearly Rs. 40,000 crore to finance infrastructure projects. The country will require an investment of $140 billion over the next six years in order to meet the goal of raising renewable energy output to 175GW by 2022.
Financial institutions have already given nearly $57 billion for renewable energy generation of about 78GW, which is a little less than half of the targeted output, the official estimates showed.
Currently, nearly 70 percent of 284GW power generation in the country comes from fossil fuels such as coal, gas and oil, while renewable sources account for only 13 percent. Large hydroelectric projects contribute to 15 percent of total power generation in India.
The government's plans to reduce carbon emission and a revision made to the power tariff policy recently will boost the "confidence" of investors in the renewable energy sector, said industry executives.
"The 175GW renewable energy target is further complemented by India's commitment at the latest Paris climate conference to reduce carbon emissions by 30-35% and increase renewables to 40% of the energy mix by 2030," Tulsi Tanti, chairman of wind turbine producer Suzlon Group, told the daily.