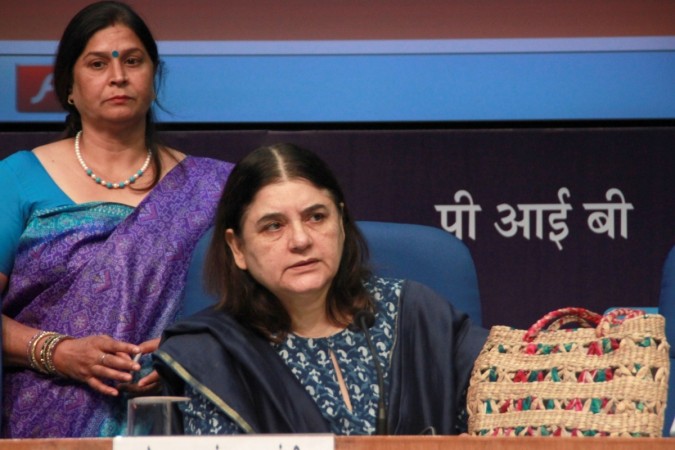 The Bharatiya Janata Party-led NDA government has decided to rethink its stand on the demand for criminalisation of marital rape, Press Trust of India quoted Women and Child Development Minister Maneka Gandhi as saying on Tuesday.
Gandhi, addressing the media on the sidelines of an event to launch Beti Bachao Beti Padhao campaign in 61 other districts, said the central government is thinking of criminalising marital rape. When asked if there has been any attempt on the issue, she said: "Now there is," adding that a decision will be taken soon.
The statement comes over a month after the minister told the Rajya Sabha that the concept of marital rape does not apply in the Indian context.
"It is considered that the concept of marital rape, as understood internationally, cannot be suitably applied in the Indian context due to various factors e.g. level of education/illiteracy, poverty, myriad social customs and values, religious beliefs, mindset of the society to treat marriage as a sacrament, etc," Gandhi had earlier said.
The Union minister later said that the government could consider criminalising marital rape if there are enough proof of complaints about the same. "We know it (marital rape) happens frequently. But women need to come and complain about this aspect of violence, and once there is enough data, the government could respond," Maneka told the Indian Express.