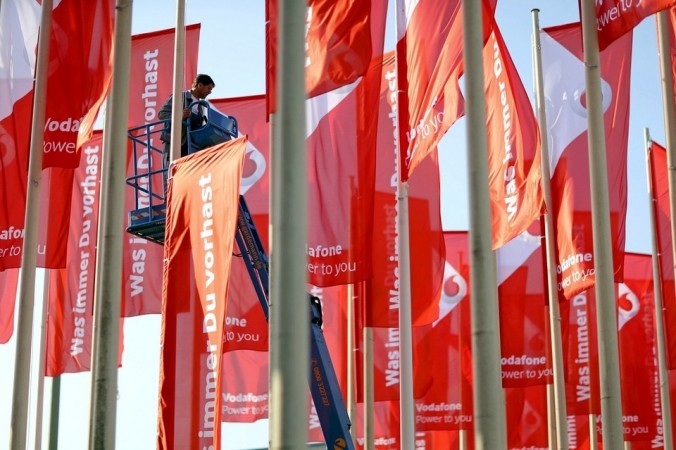 Revenue Secretary Hansmukh Adhia said on Saturday that the government has done enough in offering to forgo the interest and penalty, if the principal amount is paid, regarding the tax issues surrounding Cairn Energy and Vodafone.
Adhia added that the Indian government cannot waive off the multi-billion dollar tax liabilities to these companies face.
United Kingdom-based Cairn Energy is facing a tax demand of approximately Rs 10,247 crore over a 2006 business restructuring, while Vodafone allegedly owes the government taxes related with its $11 billion acquisition of stake in Hutchison in 2007, Press Trust of India reports.
Cairn claims it has paid all the taxes and there is no "unpaid liability." On the other hand, Vodafone said that since the transaction was conducted offshore, there is no question of owing the Indian government any tax. However, the income tax department is demanding taxes from the British telecom company as the deal involved assets in the country.
A case of arbitration has been initiated into the matter, the PTI report added.
Adhia said the government offered to waive off the penalty and interest as a means to settle the tax dispute out of court.
"The government has defined its limits. This is how far we can go. Earlier, it was only the signal that we were giving. Now it has come in the statute. The government has now said that this is how far we can go. The government has shown that this is the best we can do and that's why we are putting it in the statute," Adhia was quoted as saying by the agency.
When asked why the entire tax amount could not be waived off, the revenue secretary said the retrospective amendment to the Income Tax Act was brought in by the Congress party when it held office and the current government cannot completely "undo" the rule.
"In order to give an opportunity to the past cases which are ongoing under the retrospective amendment, I propose a one-time scheme of dispute resolution for them," Finance Minister Arun Jaitley had said while presenting Budget for 2016-2017 in Parliament on February 29, 2016.
[1 lakh = 100,000 | 1 crore = 10 million | 100 crore = 1 billion]