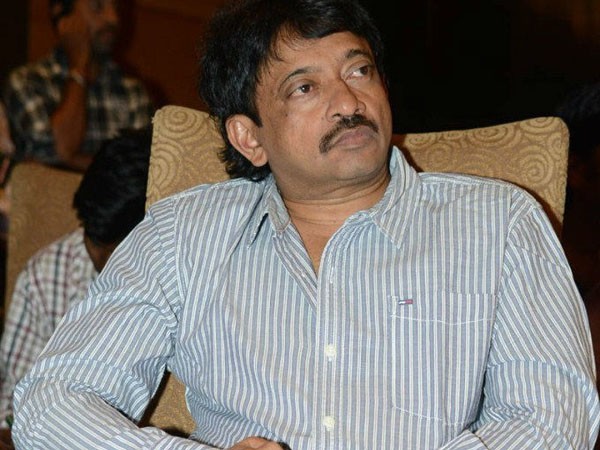 Filmmaker Ram Gopal Varma says his forthcoming Hindi movie "Government", which will go on floors after "Veerappan", will portray the real story of Dawood Ibrahim, Chota Shakeel, Abu Salem and other underworld dons.
On his Twitter handle, Ram Gopal Varma recently posted a link to the Google doc offering a preview of "Government". He wrote: "My next hindi film after "Veerappan" Is" Government" nd one of its characters will be Dawood Ibrahim..Details in link "Government" will portray Dawood Ibrahim,Chota Shakeel,Abu Salem nd others as realistically as I portrayed Veerappan (sic)"
The filmmaker said his earlier film "Company" was partially inspired by the relationship between Dawood Ibrahim and Chota Rajan. He said: "The reality of that aspect will be now shown in 'Government'."
The director said Dawood Ibrahim and Chota Rajan had an iron grip on the Mumbai crime world as long as they were together. But their split led to a number of splinter gangs. The situation got worse with the D company tying up with terrorist organisations. The government "had no other choice but to forge a strategic alliance with Chota Rajan to put a check on the D company," said Ram Gopal Varma
The filmmaker said "Government" is set "against this backdrop" and will track the story on these aspects:
The post-split inter-gang rivalry between Rajan and Dawood, which was further complicated because of the unexpected rise of Abu Salem, who challenged the authority of Chota Shakeel.
The reinvention of Chota Rajan as a patriotic don who started serving his own brand of justice to all D company members who escaped the Indian justice system.
And above all, it will show the ultra-delicate and immensely complex relationship between a criminal organisation and a government organisation which recently got exposed in the Chota Rajan capture.

"Government" as a film will venture into areas where no other underworld film has ever dared to enter which will include.

The truth behind the underworld-Bollywood nexus
The politico-police-underworld relationships
The cut-throat betrayals in both the gangs and government agents
And above all, it will differentiate between an underworld Don committing crime as a duty and the government committing a crime for duty

The key characters in the film "Government" will be

Chhota Rajan
Abu Salem
Chhota Shakeel
Anees Ibrahim
Sujatha (Chhota Rajan's wife)
Monica Bedi
Ajit Doval (National Security Adviser)
Prime Minister Manmohan Singh
Sharad Pawar
Arun Gawli
Bal Thackeray, and
Dawood Ibrahim