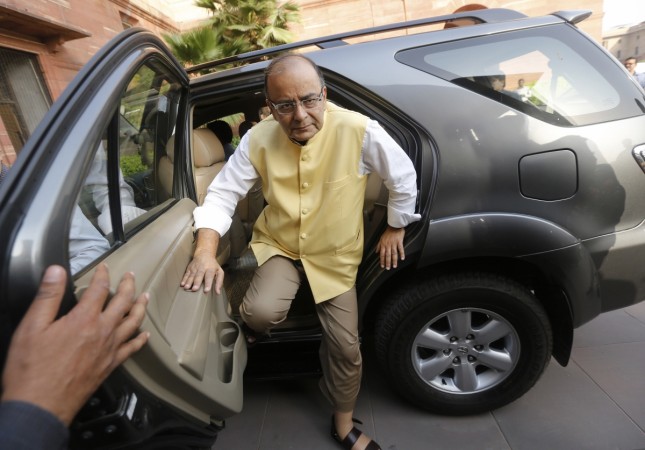 The government is planning to sell stake in 25 unlisted, state-owned companies that could fetch it about ₹25,000 crore.
Profit-making subsidiaries of Coal India and ONGC are also part of the entities that would see a stake sale. The fresh round of divestment will result in a spate of IPOs.
The government had off-loaded a part of its stake in Coal India in January this year.
The department of disinvestment has informed the administrative ministries about the plan, senior official said, The Economic Times reports. The target for the current financial year is ₹69,500 crore.
"The idea is to create a pipeline for the next two-three years," the official said.
"So, the ideal situation is that we have approvals for stake sale in these firms and we can proceed depending on market conditions," the official added.
The unlisted companies include ONGC Videsh, Southern Coalfields, Bharat Broadband, Kudremukh Iron Ore Company Limited (KIOCL) and Mazagon Dock.
"While we can fast track stake sales in already listed firms through the offer for sale (OFS) mechanism, it is essential that all profitable CPSEs (central public sector enterprises) realise their true valuation through listing and further unlock their potential," the official said.
Stake sale in profit-earning subsidiaries such as South Eastern Coalfields, ONGC Videsh, Bharat Bhari Udyog Nigam, Antrix Corp. and several railway units has also been planned.
"We have approvals for stake sales in a list of firms from which we may raise up to ₹50,000 crore," the finance ministry official said.
Last week, the cabinet committee on economic affairs (CCEA) gave its nod to divest 10 percent stake sale in the country's biggest refiner, Indian Oil Corporation (IOC), and 5 percent in power producer National Thermal Power Corporation (NTPC).
The stake sale in IOC and NTPC could bring about ₹13,600 crore to the exchequer at current market prices. The government currently holds 68.57 percent stake in IOC and 74.96 per cent in NTPC, The Financial Express said.
So far this fiscal year, the government has raised Rs ₹1,600 crore by divesting 5 percent stake in Rural Electrification Corporation (REC) last month.
"They should focus on IPOs which will increase the base for divestment over the coming years," said Jagannadham Thunuguntla, head of fundamental research, Karvy Stock Broking Ltd.