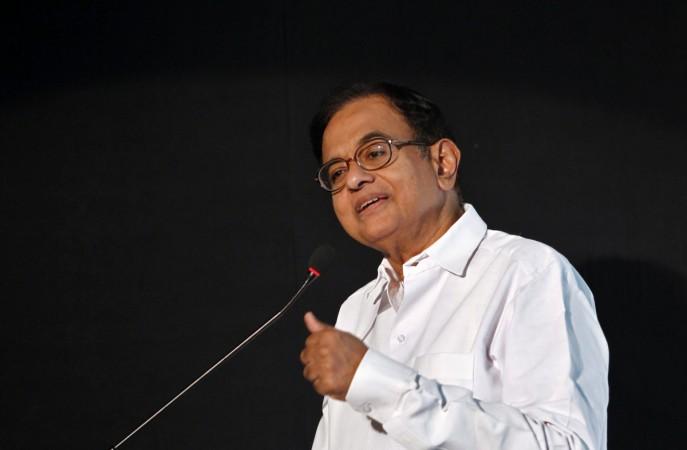 As the common man bears the brunt of rising fuel prices, former finance minister P Chidambaram says that the central government can, in fact, reduce the petrol prices by Rs 25 per liter.
The senior Congress leader took to Twitter on Wednesday, May 23, to voice his opinion on the recent hike in petrol and diesel prices that has triggered massive public outrage across India.
Chidambaram said in a tweet:
"Central government saves Rs 15 on every litre of petrol due to fall in crude oil prices. Central government puts additional tax of Rs 10 on every litre of petrol. It is possible to cut up to Rs 25 per litre, but the government will not. They will cheat the people by cutting price by Rs 1 or 2 per litre of petrol"
He further added: "Bonanza to central government is Rs 25 on every liter of petrol. This money rightfully belongs to the average consumer."
Chidambaram said that after the fall in crude oil prices, the Centre could reduce the petrol price to at least Rs 15 per liter. It can also cut down the additional tax of Rs 10 per liter that is levied on petrol, Times of India reported.
However, Union minister of state for finance Shiv Pratap Shukla stated that the hike in petrol fares is due to the rise in crude oil prices in international market and also the US sanctions on Iran. "The government has not failed in controlling the prices of petrol and diesel but it's due to steep rise in crude prices in international market and breaking of the US-Iran pact, which has affected not only India but other countries as well," says Shiv Pratap Shukla, as quoted by TOI.
Shukla reassured that the central government is trying to find ways to bring down the fuel prices.
Apart from Shukla, BJP president Amit Shah too had said that the government is taking the issue very seriously and are working on finding a solution in the next three to four days, as reported by Press Trust of India.
The government is taking the matter of oil prices seriously. Petroleum minister will have a meeting with the officials of the oil companies. We are trying to work out a formula to reduce the prices in the next three to four days.
The cost of petrol had gone up to Rs 76.87 per liter and diesel cost went up by Rs 68.08 a liter in the national capital. In the past week, petrol price rose by Rs 2.24 a liter and diesel by Rs 2.15, the news agency reported.
Government can slash petrol prices by Rs 25 per litre, says former finance minister Chidambaram