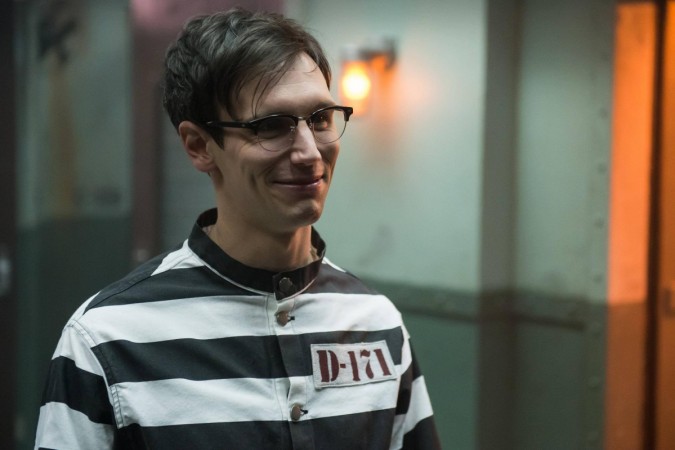 The official synopsis of Gotham's episode 11 titled Mad City: Beware the Green-Eyed Monster unveils that Barbara (Erin Richards) will reveal the secret behind Nygma's lady love Isabella's untimely demise. Barbara will also be seen having fun taunting Penguin about the secret behind Isabella's disappearance.
Last episode titled New Day Rising showed that Nygma had a misleading thought about Butch and Tabitha until unless Barbara shed light on who (Penguin) was really responsible for Barbara's death.
In the promo of the upcoming episode, Nygma is shown to hold a dagger while waiting for Penguin to talk. It is believed that their partnership ultimately comes to an end.
On the other hand, Dexter star James Remar has joined the cast of Gotham in a role of Jim Gordon's uncle, Frank Gordon. According to Fox, Frank is "a master at playing both sides and a man who knows how to keep a secret." He hasn't spoken to Jim in 25 years but has come to Gotham to find his nephew and reconnect.
The story shows that Jim's uncle Frank abandoned his family after the fatal car crush of Jim's father. Thus, how will it be when he ultimately meets his estranged nephew after 25 years?
Meanwhile, Frank "harbors a dark secret, one that will upset the very foundations of Jim's world and force him into a terrible choice between saving his family and saving his city."
However, James Remar returning as Jim's uncle is slated in the fourth season of this Fox drama.
Gotham season 3 finale episode (11) will air on Monday, November 28 at 8:00-9:01 PM ET/PT on FOX.