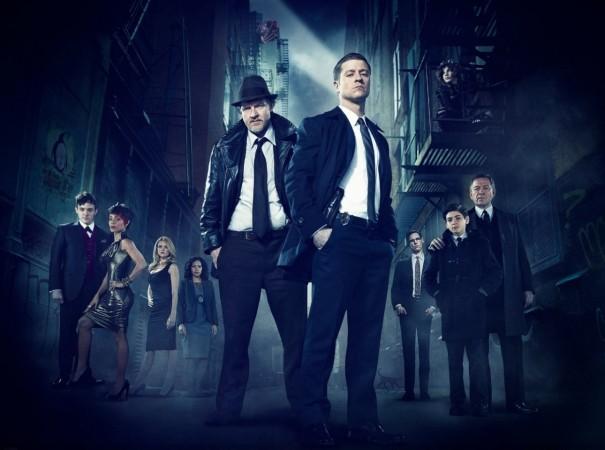 "Gotham", a new superhero series introduced by Fox this fall, did not reveal much about the storyline and characters in its premiere episode, which aired on Monday night. But it left several questions in the minds of viewers.
The pilot episode of the new superhero series began with a crime sequence, wherein the young Catwoman Selina Kyle (Carmen Bicondova) is shown busy clearing the wallets of fellow passengers in Gotham city, reports The Washington Post.
As the story evolves, the viewers are taken to the most important scene of the series - the high profile murder of billionaires Thomas and Martha Wayne. A masked gunman kills the parents of 12-year-old Bruce (David Mazouz) right in front of him and Selina becomes the only witnesses to the crime.
Viewers were then introduced to the young and enthusiastic detective James Gordon (Ben McKenzie) as well as his partner Harvey Bullock (Donal Logue). Gordon, who is new to the corrupted city of "Gotham", takes up his first assignment of investigating the high profile murder case of the Wayne couple.
During his investigation, Gordon meets young Bruce, who is the sole survivor of the incident. He promises the young boy that he will get to the bottom of the case. "No matter how dark it may be right now, there will be light," he said.
Gradually, the viewers get to know about the supervillians in the story and the depth of corruption that exists in Gotham city.
During the next episode, viewers will see young Bruce striving to master his fears and preparing himself to punish the culprits of his parents. On the other hand, the evil characters of the story, such as Carmine Falcone (John Doman), Fish Mooney (Jada Pinkett Smith) and Oswald Cobblepot (Robin Taylor) will plot against Gordon.
The official synopsis of "Gotham" season 1 episode 2 titled "Selina Kyle" reads, "Detectives Gordon and Bullock investigate a child trafficking ring preying on Gotham's street kids, including Selina Kyle (Camren Bicondova). Meanwhile, Penguin (Robin Lord Taylor) resurfaces in the countryside and begins to make his way back to Gotham, leaving victims in his wake," according to comicbook.com.
Fans of the new superhero series will have to wait until Monday to know whether Selina and Bruce will ever meet and more about the role of Bullock in the corrupted city as well as the culprits of Wayne's parents.
Watch the trailer for "Gotham" season 1 episode 2 below: