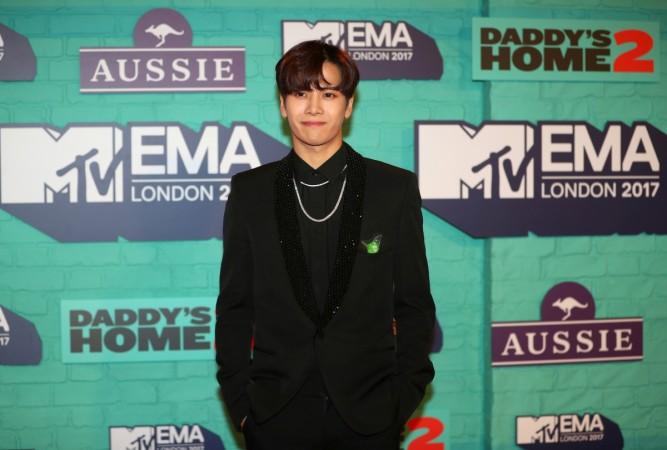 Some fans are known for following their idols on all social media platforms so that they can keep a track of their each and every move. Recently, a few fans stalked South Korean boy band GOT7's Jackson Wang and caught him like a raunchy photo on Instagram.
The singer was surfing on Instagram and checked the page by the ID of kkvsh. The page belonged to a model with more than 448K follower. The page features raunchy photos and videos of the model.
On March 23, one of the fans posted a screenshot that showed Jackson's profile liking a raunchy photo of the model. The photo showed the model wearing a bikini and driving a car. Jackson immediately "unliked" the photos, but fans took a screenshot.
They flooded the model's photo with comments and tagging Jackson. While some fans believed that he might have mistakenly liked the image, other said to let him do whatever he wants to do.
Here's what Instagram users commented on the photo.
"JACKSON LIKE THIS IM CRYING," a user said.
"LOL he accidentally liked this post," another user commented.
"in look1stwin day? lol busy man has no time for this ~ he accidently clicked the like button and double tap the wrong picture .it often happened to me. repeat ,busy man has no time to stalked this acc .esp in the day of look1st win," a third user defending Jackson commented.
"Jackson is a grown man let him fucking live, he's not 5 you know, and he's definitely not as innocent as you all think," another user commented.
"Stop tagging him! Jackson didn't do anything wrong and he has his personal life. Y'all need to stop," another user commented.
While Jackson immediately unliked the photo, the model started following the GOT7 star on Instagram.