There's little surprise that Google is launching its 2018 flagships, Pixel 3 and Pixel 3 XL, next month. Several leaked images of the unannounced phones, rumoured features and more have offered a solid glimpse into Google's plans for this year's Pixel phones. But nothing is really confirmed until Google says so, and the company has finally uttered the first hint.
Even though rumours and speculations from industry sources about unannounced products can be exciting, it is delightful to hear something from the company behind those products. Google's first teaser for the much-anticipated Pixel 3 and Pixel 3 XL couldn't be subtler, yet convey the message loud and clear.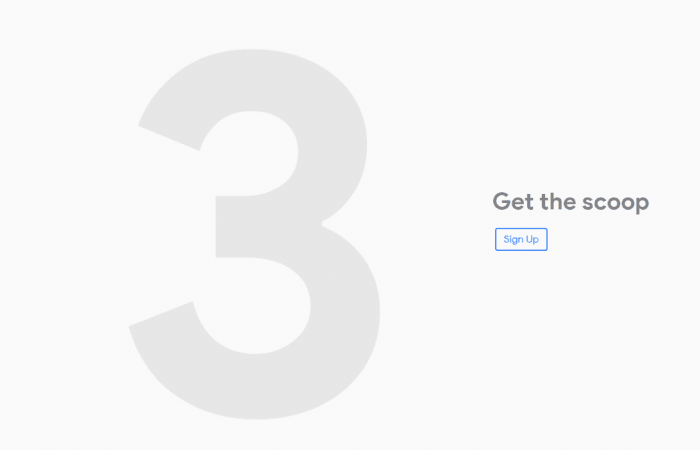 Google has a big "3" on Store page alongside a sign-up button in order to "Get the scoop." It is certainly quite clear that the reference here is to the Pixel 3, but on further verification through the page's source code, we can see a line of code that reads "pixel_3_tease."
Furthermore, when a user signs up for updates on the promo page, it says "Check back for more on October 9th" and "Looks like you've already enrolled for updates from the Google Store. Be on the lookout for some news from us on Oct. 9," when tried to sign up again.
Google is hosting its Pixel 3 launch event in New York on October 9, media invites have already revealed.
But Google doesn't need to reveal much for its fans to guess what's coming. As reported earlier, the Pixel 3 will sport a 5.5-inch display while the Pixel 3 XL will get a 6.2-inch screen with 1440x2960 pixels. While the Pixel 3 will have a standard 18:9 aspect ratio, the bigger Pixel 3 XL will feature a notch identical to the one on the iPhone X.
Both phones are expected to feature a single 12MP rear-facing camera with second-generation Visual Core and improved AI software and an 8MP front snapper, although some reports have hinted at dual front cameras with Super Selfie feature.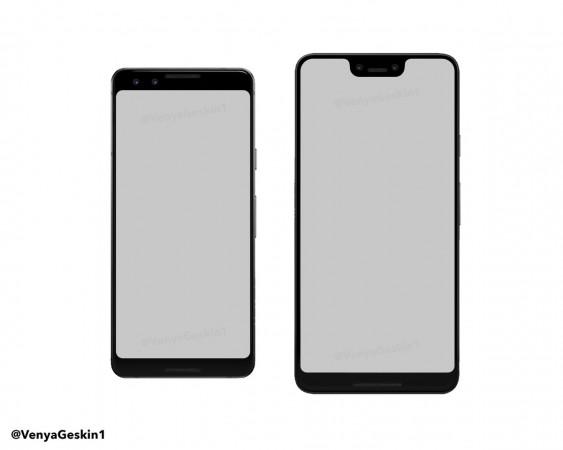 As for the design, both phones will have dual-tone glass and metal finish at the back. The Pixel 3, due to its small size will quite a 3,000mAh battery, while the Pixel 3 XL will sport a bigger 3,430mAh battery. Both phones will naturally be powered by Qualcomm Snapdragon 845 chipset and Android Pie out-of-the-box. The smartphones will come with 4GB RAM and 64GB/128GB storage options and unlimited cloud storage.
Stay tuned for more details.