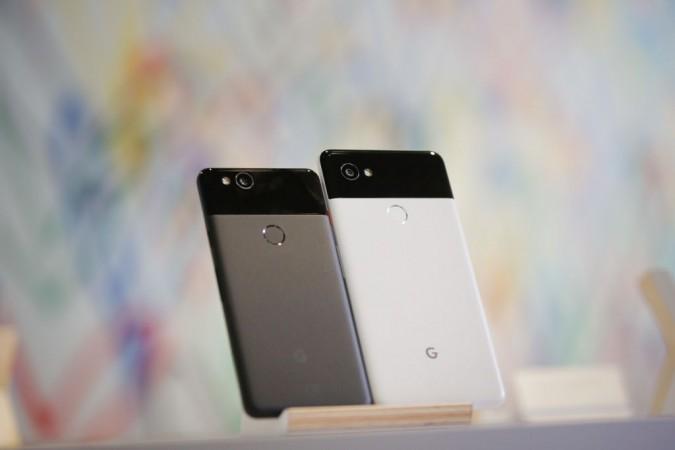 Search engine giant Google is offering its latest Android flagship Pixel 2 series with jaw-dropping discounts in India to mark the upcoming Valentine's Day.
The company is offering the Pixel 2 and Pixel 2 XL with prices starting at Rs 49,999 and Rs 61,999, against the original Rs 61,000 and Rs 73,000, respectively.
To further sweeten the deal, it has partnered with Citibank to offer Rs 8,000 and Rs 10,000 additional discount on the Pixel 2 and Pixel 2 XL for customers. If they buy the phones via Citibank credit or debit cards, the total cost of the models will come down to Rs 41,999 and Rs 51,999, respectively. There is also no-cost EMI (Easy Monthly Installment) option on select banks' cards, ANI reported.
The Google Valentine's Day Offer is valid from February 12 to February 28 in India. Considering the top-notch features of the Google Pixel 2 series, consumers may not get a better deal than this.
What makes Google Pixel 2 series so special?
Google Pixel 2 and the bigger variant Pixel 2 XL comes with state of the art camera technology, which no rival brands in the market can match. Both the phones' cameras have score near-perfect 98/100 points on DxOMark, a world renowned photography rating agency.
Google Pixel 2 series comes packed with a 12.2MP snapper with f/1.8 aperture, 1.4μm lens size, Autofocus with laser + dual pixel phase detection, and optical + electronic image stabilization and on the back. It also houses an 8MP shooter with 1.4μm lens size, f/2.4 aperture and fixed focus on the front.
In addition, it houses Google's proprietary Pixel Visual Core (PVC) for processing HDR+ (High Dynamic Range Plus) images, which makes Pixel 2 series camera so different from other brands.
One of the key attribute of the Pixel Visual Core chipset, which makes Pixel 2 series so special is that it runs RAISR (Rapid and Accurate Image Super-Resolution). The RAISR makes zoomed-in shots look sharper and more detailed than any rival phone camera in the market. Also, it has Zero Shutter Lag to capture the frame right when you press the shutter, so Pixel 2 users can time the shots quickly and perfectly.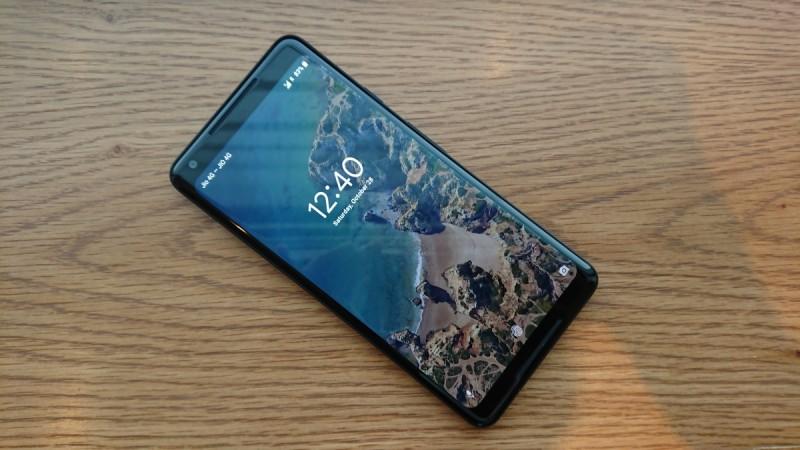 The Pixel 2 series also comes with Google Lens — a new set of visual features that help users learn to get more things done. Device owners will be able to look up landmarks, books, music albums, movies, and artwork right from Google Photos on their Pixel 2 series phone.
Also read: Google Pixel Visual Core Activated: Instagram, WhatsApp, Snapchat can now take HDR+ images on Pixel 2 series
They can also take an action like asking Google Lens to copy URLs and contact information from a picture of a poster or business card. Google has promised to add more capabilities, as well as the ability to use it in the Google Assistant, soon.
Other stipulated features include IP67 water-and-dust resistant certification, aluminum body, Android 8.0 Oreo, 4GB RAM, Qualcomm Snapdragon 835 octa-core, 64GB/128GB internal storage, Bluetooth v5.0 and other standard connectivity features.
Stay tuned. Follow us @IBTimesIN_Tech on Twitter for latest updates on Google products.
Key specifications of Google Pixel 2 and Pixel 2 XL:
Model
Pixel 2 XL
Pixel 2
Display
6.0-inch fullscreen QHD+ (2880x1440p) pOLED

Aspect ratio: 18:9
Pixel density: 538 ppi (pixels per inch)
Protection: 3D Corning Gorilla Glass 5
Always-on Display
100% DCI-P3 coverage
Contrast ratio: 100,000:1
True black level
Full 24-bits depth/ 16.77 million colors

5.0-inch cinematic full HD (1920x1080p) AMOLED

Aspect ratio: 16:9
Pixel density: 441 ppi (pixels per inch)
Protection: 2.5D Corning Gorilla Glass 5
Always-on Display
95% DCI-P3 coverage
Contrast ratio: 100,000:1
True black level
Full 24-bits depth/ 16.77 million colors

OS
Android Oreo 8.0
Android Oreo 8.0
Processor
64-bit class Qualcomm Snapdragon 835 octa-core (2.35Ghz Kryo core x 4 + 1.9Ghz Kryo core x 4) + security module
64-bit class Qualcomm Snapdragon 835 octa-core (2.35Ghz Kryo core x 4 + 1.9Ghz Kryo core x 4) + security module
GPU
Adreno 540
Adreno 540
RAM
4GB
4GB
Storage
64GB/128GB
64GB/128GB
Camera
Main:12.2MP with 1.4μm lens size,Autofocus with laser + dual pixel phase detection, Optical + electronic image stabilization, f/1.8 apertureRear Camera Video:

1080p @ 30fps, 60fps, 120fps
720p @ 30fps, 60fps, 240fps
4K @ 30fps

Front: 8MP with 1.4μm lens size, f/2.4 aperture, Fixed focus

Front Camera Video:

1080p @ 30fps
720p @ 30fps
480p @ 30fps

Main:12.2MP with 1.4μm lens size,Autofocus with laser + dual pixel phase detection, Optical + electronic image stabilization, f/1.8 apertureRear Camera Video:

1080p @ 30fps, 60fps, 120fps
720p @ 30fps, 60fps, 240fps
4K @ 30fps

Front: 8MP with 1.4μm lens size, f/2.4 aperture, Fixed focus

Front Camera Video:

1080p @ 30fps
720p @ 30fps
480p @ 30fps

Audio

Stereo front-firing speakers
Bluetooth 5.0 + LE
Wireless HD audio with LDAC, Qualcomm® AptX™ and AptX HD™ audio codecs supported
USB-C™ port to use with your own USB-C digital headphones (see compatible headphones here)

Headphone Adapter to connect a 3.5mm jack to your Pixel
3 mics
Noise suppression

Stereo front-firing speakers
Bluetooth 5.0 + LE
Wireless HD audio with LDAC, Qualcomm® AptX™ and AptX HD™ audio codecs supported
USB-C™ port to use with your own USB-C digital headphones (see compatible headphones here)

Headphone Adapter to connect a 3.5mm jack to your Pixel
3 mics
Noise suppression

Battery
3,520mAh with fast charging capability

Up to 7 hours of go with 15 minutes of charge
USB-C 18W charging plug

2,700mAh with fast charging capability

Up to 7 hours of go with 15 minutes of charge
USB-C 18W charging plug

Network
4G-LTE with VoLTE (Voice-over-LTE)
4G-LTE with VoLTE (Voice-over-LTE)
Add-ons
Active Edge, fingerprint sensor, single-SIM (type: nano), IP67 water-and-dust certification, aluminium body cover, 1st Gen Type C USB v3.1, Bluetooth v5.0, Wi-Fi (02.11 a/b/g/n/ac 2x2 MIMO; dual-band: 2.4GHz & 5GHz), NFC (Near Field Communication), GPS/GLONASS
Active Edge, fingerprint sensor, single-SIM (type: nano), IP67 water-and-dust certification, aluminium body cover, 1st Gen Type C USB v3.1, Bluetooth v5.0, Wi-Fi (02.11 a/b/g/n/ac 2x2 MIMO; dual-band: 2.4GHz & 5GHz), NFC (Near Field Communication), GPS/GLONASS
Dimensions
157.9 x 76.7 x 7.9 mm
145.7 x 69.7 x 7.8 mm
Weight
175g
143g
Colours
Just Black/ Black & White combo
Just Black, Clearly White and Kinda Blue
Price [launch price in November]

64GB: Rs. 73,000
128GB: Rs. 82,000

64GB: Rs. 61,000
128GB: Rs. 70,000