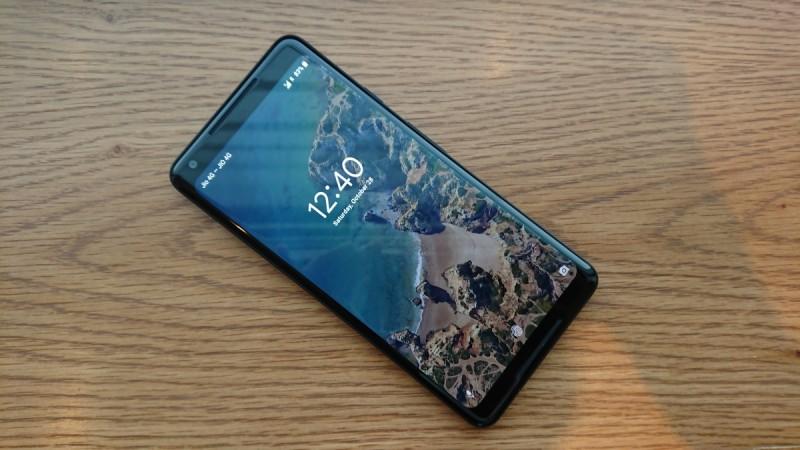 Instagram, WhatsApp, Snapchat and other top camera and social media apps can now make use of Google's custom Pixel Visual Core to take stunning images on the pure Android-powered Pixel 2 series.
Google, for some strange reasons, had left out a key camera chipset feature during the Pixel 2 series unveiling presentation but eventually revealed it three weeks after the launch. The company had incorporated its own dedicated custom chipset dubbed as the Pixel Visual Core (PVC) for processing HDR+ (High Dynamic Range Plus) images, which up until now is dormant.
Without the services of the PVC, the Pixel 2 series is the top rated (as ranked by DxOMark) camera smartphone in the industry. Guess what happens, when it gets activated!
Now, that Google has announced to activate the Pixel Visual Core, it will not only work with main Pixel camera but also with all third-party camera and social media apps.
"Today we're turning on Pixel Visual Core for Pixel 2 users—a custom designed co-processor for Pixel 2. Using computational photography and machine learning (which powers Pixel's HDR+ technology), Pixel Visual Core improves image quality in apps that take photos. This means it'll be easier to shoot and share amazing photos on Instagram, WhatsApp, and Snapchat, along with many other apps which use the Pixel 2 camera. All you need to do is take the photo and Pixel 2 will do the rest. Your photos will be bright, detailed, and clear," Ofer Shacham, Engineering Manager for Pixel Visual Core team, said in a statement.
[Note: Before the update, users had to manually activate the HDR+ to get good pictures via developer Android v8.1 Oreo on Pixel 2. But after the February update, it will become default feature for Pixel camera and for third-party apps, as well]
One of the key attribute of the Pixel Visual Core chipset, which makes Pixel 2 series so special is that it runs RAISR (Rapid and Accurate Image Super-Resolution). The RAISR makes zoomed-in shots look sharper and more detailed than any rival phone camera in the market. Also, it has Zero Shutter Lag to capture the frame right when you press the shutter, so Pixel 2 users can time the shots quickly and perfectly.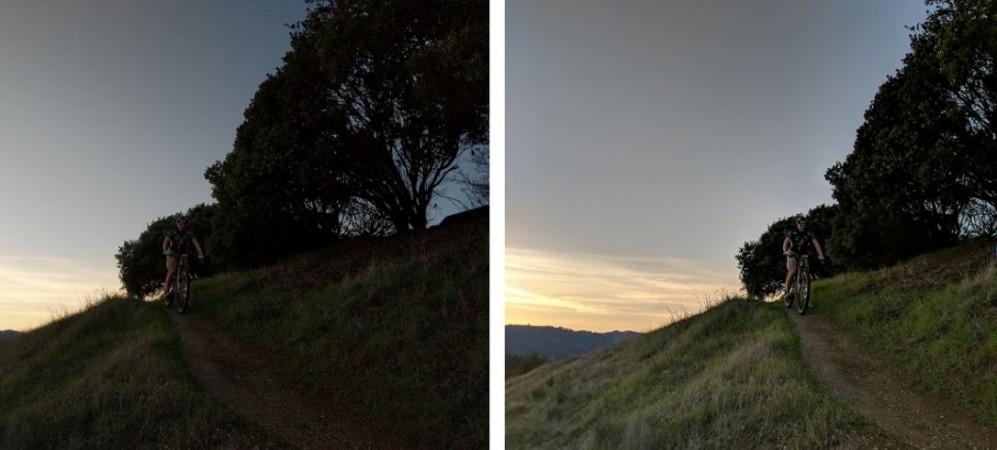 The company will be activating the dormant Pixel Visual Core chipset in the February monthly update, which is scheduled to roll out by this weekend.
In addition, the new software will be bringing Google's latest security patch, new Augmented Reality (AR) Stickers themed around winter sports, so users can dress up videos and photos with freestyle skiers, twirling ice skaters, hockey players, and more. Like all AR stickers, these characters interact with both the camera and each other, creating a fun-filled way to enhance the photography experience on Pixel 2 series.
Stay tuned. Follow us @IBTimesIN_Tech on Twitter for latest updates on Google products.