There have been a number of vicious cyber attacks, phishing and online fraud cases reported last year and in early 2018. Despite being vigilant, a small lapse in judgment like clicking on a harmless looking URL link in an e-mail could possibly leave you in bankruptcy. However, American tech giant Google might have just a found a solution to such threats.
Google has introduced a nifty little gadget called Titan Security Key that looks like a USB port in a key form factor that offsets the aforementioned online security vulnerability. Google has been testing the Titan Security Key with its employees across the world since early 2017. So far none of the 85,000 plus Googlers have fallen prey to phishing till date.
The search engine giant now wants the public to utilize the Titan Security Key for a limited period of time without spending on it. If the demand is encouraging enough, Google will start selling it to them by the end of the year.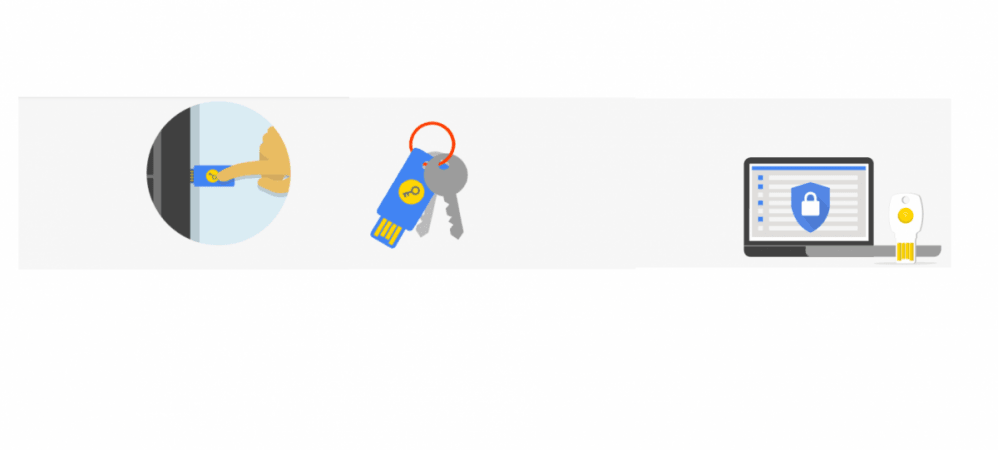 Titan Security Key gives an additional layer of protection to the two-step verification system. It uses cryptography to make sure that the users logging into the services are originally registered with the security key and the server verifies that it is the correct security key.
The One-Time-Password (OTP)-based check-in via text message, which we usually do for two-way authentication, has become redundant as the security keys do not require a phone number on users' account.
"Titan Security Keys work with many devices and apps, support FIDO (Fast Identity Online) protocol, and are built with a secure element and a firmware written by Google that verifies the integrity of security keys at the hardware level. Now available through your Google representative and soon in Google Store," Google stated on its official website.
Besides the USB stick, Titan Security Key also comes in with the Bluetooth-based keychain form factors, which is convenient enough to carry around in a pocket.
Here's how Google Titan Security Key works:
Prerequisites:
Have a computer with the latest version of Chrome.
Have a security key that plugs into a USB port and works with FIDO Universal 2nd Factor (U2F).
Let's get started:
Step 1: Get your key
Step 2: Add a key to your account
On a computer, go to the two-step verification section of your Google account.
If you haven't set up the two-step verification already, click on "Get started." Otherwise, skip to the step 3.
Click on add 'Security Key.' Don't insert your key yet.
Click 'Next.'
Insert your key. Tap the button or gold tip if your key has one.
Follow the instructions.
To make sure you can still sign-in if your key ever gets lost, add recovery info and backups.
Step 3: Sign in with your key
Note: Currently, you can't use Google's Titan Security Key to sign in with Near Field Communication (NFC). Soon, you will be able to update your Android device so that you can sign-in with NFC. Until then, you can use Bluetooth or USB to sign-in with your Titan Security Key.
You will only connect your key when you add your Google account and it does not apply every time you use your phone.
On your Android phone or tablet, sign in to your Google account.
If your device is new, follow the steps to add your account.
Your phone will detect if your account has a security key. Follow the steps to connect your key. Depending on your key, you can:
Insert your key into the USB port.
Tap your key to the back of your device.
Pair your key to your device.
If someone tries to sign-in to your account from another device, they will be asked for the security key. Without that in possession, it is practically impossible for anybody to hack into your account.
Stay tuned. Follow us @IBTimesIN_Tech on Twitter and on Google News for the latest updates on Google.