Technology behemoths Google and Elon Musk-owned Tesla have come to the rescue of Puerto Rico, which is slowly recovering from the devastating hurricanes Mari and Irma.
Search engine giant Google has offered to help re-establishing the cellular network. According to FCC (Federal Communications Commission), 83 percent of the cell sites are said to have been decimated in the Spanish country and also several US Virgin Islands.
Here's how Google Project Loon helps in re-establishing cellular network:
The Hurricane Maria blew away almost all the physical telephone poles in its path; it's a huge task to reconstruct them in a very short time frame and here comes the Google Project Loon to the rescue.
Under this initiative, Google will use large solar-powered weather balloons floating 20 km up in the air to beam 4G signal. It has the potential to replace mobile towers and works towards providing last-mile connectivity to far-off rural areas as well. Each balloon, according to Google, has a footprint that's 40 km in diameter.
Alphabet (Google's parent company) has officially received FCC's approval to fly 30 high altitude balloons over the Puerto Rico and US Virgin Islands for six months.
Elon Musk's Tesla goes into over-drive mode to build more batteries for Puerto Rico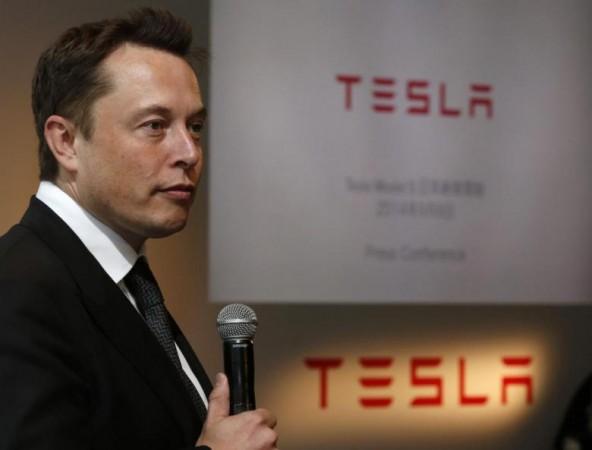 Elon Musk-owned Tesla Inc., which specialises in making battery-power semi-automatic cars and also renewable energy storage houses, had offered to help the Puerto Rico government. Now, the governor has tweeted that the conversation with the Musk has been very fruitful and if things go as planned, Tesla will be able electricity power-house in the country soon.
Great initial conversation with @elonmusk tonight. Teams are now talking; exploring opportunities. Next steps soon to follow.

— Ricardo Rossello (@ricardorossello) October 7, 2017
In lieu of recent events, Elon Musk, who had promised to showcase world's first battery-powered semi-truck on October 16, has postponed the launch event, and has ordered the company to divert all resources to restore power connectivity in Puerto Rico, where citizens have been deprived of electricity for almost two weeks since the devastating hurricane decimated the country last month.
This is a developing story. Stay Tuned. Follow us @IBTimesIN_Tech on Twitter for latest updates on Google's and Tesla's new ventures and product.