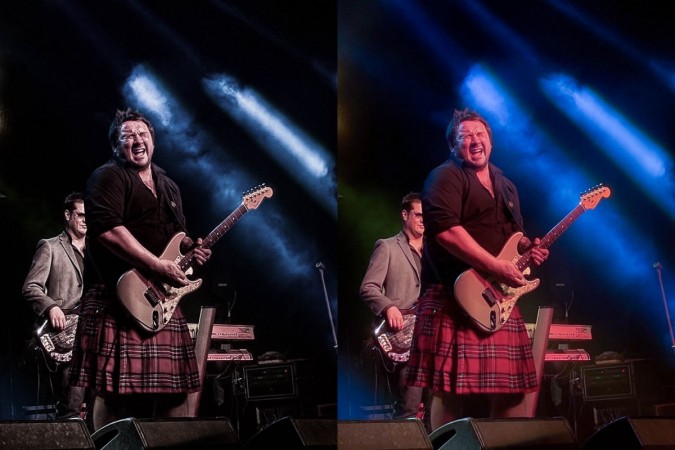 Google recently made the $150 Nik Collection available to the public for free. Essentially, a collection of plug-ins for Adobe Photoshop Elements, Photoshop, Lightroom and Aperture, the suite includes Analog Efex Pro, Color Efex Pro, Silver Efex Pro, Viveza, HDR Efex Pro, Sharpener Pro and Dfine.
Each plug-in offers a wide variety of customisable effects that result in stunning images. This walkthrough uses Lightroom 5 as a base. While the plug-ins work the exact same way irrespective of the software the are plugged in to, the only difference is in getting started.
Nik's support page will help you get started with opening images in the plug-ins.
Analog Efex Pro 2
As the name suggests, this plug-in will give your photos that old-timey look and the options are immense. Analog Efex can not only make your photos look like they were shot on a roll of 35mm film, it can also mimic the characteristics of different cameras and photo techniques, including multilens cameras and toy cameras. Our personal favourite, however, are the wet plate effects that make photos look so old school that they seem like scans of prints from at least a centuries ago. We did, however, miss tin-type photo effects in this plug in.
To add that extra worn out look, Analog Efex Pro 2 also gives users control over scratches, dirt and lens vignette and finer control over the characteristics of the "film" on which the picture was shot. There is also an "I'm feeling lucky" button that randomises the effects — definitely worth giving a few clicks.
Color Efex Pro 4
Colour Efex Pro 4 is your go-to when it comes to giving photos a distinct look. Filter List features effects clubbed under Landscape, Wedding, Architecture, Nature, Portrait, Travel and Favorites. While the first six feature several overlapping effects, Favorites is a personalised list that can be populated by clicking on the little star against each effect's name. Each colour effect can be fine tuned by the user on the panel on the right.
Color Efex Pro 4 also allows users to add multiple effects in order to give their image a distinct look. For this, users will first have apply their first filter, click on the "Add Filter" button and choose their next filter. The process can also be done by selecting the required filters while holding down the "Shift" key.
These effects can be stacked and customised to create what Nix calls "Recipes." Ten recipes come as part of the default settings, which users can add to.
Silver Efex Pro 2
It's remarkable how a picture that seems only OK in colour can be made to seem so much better in black and white and Silver Efec Pro 2 is every black-and-white photographer's dream. This plug-in works allows users to manipulate the black-and-white tones of their images. The presets are classified under Modern, Classic and Vintage. Users can create their own effects by adding filter effects, playing with grain, sensitivity towards certain colours and even add the effects of different types of developing styles like cyanotypes and ambrotypes.
Viveza 2
The simplest way to get around to making your images look stunning, Viveza lets users play with colour, brightness, contrast and saturation through an easy-to-use slider based interface. The curves option allows users to adjust the levels of red, blue and green individually across the different tones of the images.
Viveza 2 also gives users the flexibility to apply their effects on certain parts of the image and allows them to interlink the parts so that the effects are visible on where the user wants them.
Dfine 2
When used with Adobe Photoshop or Adobe Photoshop Elements, Dfine 2 becomes a noise reducing tool that's a force to reckon with. It offers users the use of brushes, which help immensely by giving users selective control over noise reduction. The Selective tool is yet another Photoshop and Photoshop Elements exclusive. The Selective tool automates creation of layers and masks. Clicking on the "Brush" button opens up selective tool as well as three ways to apply the noise reduction.
On Lightroom, however, Dfine is relatively less powerful and can be used to remove unwanted noise across the image. However, a simple brush tool or the selective control option would have made things more exciting for users.
Sharpener Pro 3
Taking a step further towards professional use is Sharpener 3 Pro, which allows users to add sharpness to their images. In many cases, whether it's because of the inherent characteristics of the camera and the lens, or whether the depth of field and point of focus or off, images may seem blurry. With Sharpener Pro 3: RAW Presharpener, images can be made to look like they are perfectly in focus. However, it's important to know that Sharpener 3 Pro isn't going to make an out of focus image seem like it's in perfect focus and works best to make a good photo better.
The interface features two sliders that affect the entire picture. Adaptive sharpness sharpens the entire image evenly. As you move the slider to the right, the sharpness increases. Edge Balance controls where the sharpness in applied. As this slider is moved to the right, the sharpness is stronger towards the edges of an object.
Sharpener Pro 3 also has an additional feature where the images can be sharpened to suit the kind of device that will produce the final output. Sharpener Pro 3: Output Sharpener can fine tune your image's sharpening so that it looks perfect depending on whether it's going to be viewed on a display or whether it's going to be printed. The Output Sharpener also allows users to customise the sharpening based on the type of printer that's going to print the image.
HDR Efex Pro 2
HDR stands for High Dynamic Range. Dynamic range is the ratio between the brightest and the darkest parts of an image. Currently there is no camera capable of producing images that can capture really bright portions of a scene as well as the darker portions of the scene and still preserve detail. To achieve an HDR, photo combines multiple images exposed to capture different parts of the scene in clear detail.
One important prerequisite of HDR photography is the use of a tripod and HDR Efec Pro 2's USP is that it can merge photos shot handheld to form one cohesive image. HDR Efex pro works best if you have Photoshop or Photoshop Elements. All you need to do is click on File and select "Merge to HDR Pro" under Actions. This will open up a dialogue box where you can select the images you want to merge — you'll need at least two — and click OK.
The images will be imported and processed to present the final image. HDR Efex Pro 2 will let you make subtle adjustments to you image and when you think it looks perfect, you can go right ahead and save the image.