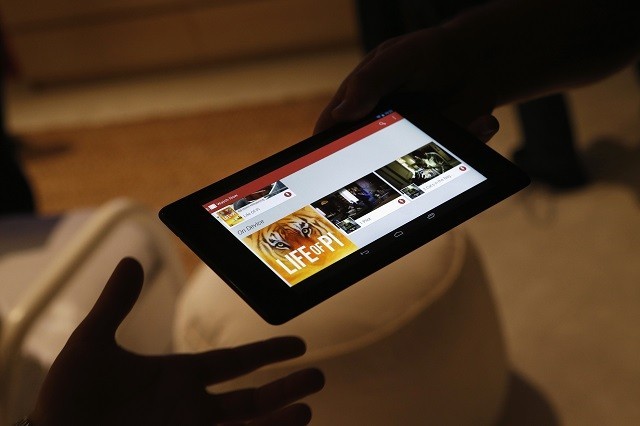 It's been a little over a month since the new Google Nexus 7 (2013 Edition) tablet made its debut in India.
Like its predecessor, the new Nexus 7 too received overwhelming response from the subcontinent. The main USP of the Google tablet is that it runs on the pure Android stock OS and boastsof the highest resolution display (323 pixels per inch) in its class (7.0-inch mini tablet).
The Google Nexus 7 (2013 edition) is certainly a feature-rich tablet, but like all gadgets it is also prone to accidental drops and daily wear-and-tear which shorten its life span, making it necessary to protect the device to prolong its durability by protecting it with cover-cases, which are found in abundance in the market.
To help find an ideal Nexus 7 protective-case, we have rounded-off a few top rated brands - both official (Google and Asus) and third party manufactured accessories:
Cruzerlite Bugdroid Case:
Features:
Shock absorbent, Shatter-proof and anti-scratch
Made from TPU (Thermoplastic PolyUrethane) material more cut and tear resistant than rubber, but still boasts elasticity
Stylish Bugdroid circuit design
Price: Available at Amazon India for ₹975
Amzer Silicone Skin Jelly Case:
Features:
Made from 100-percent premium silicone material
Absorbs shocks from accidental drops
Dual silicone layers at corners for additional protection and textured silicone on the sides for better grip
Comes in orange and pink
Price: Available at Amazon India for ₹1,069
MoKo - 360 Degree Rotating Cover Case:
Features:
360 degrees rotating swivel allows the tab to rotate both vertically and horizontally with ease (to watch movies/read e-books)
Synthetic PVC leather material
Supports sleep and wake functionality (flaps contains magnets)
Easy access to ports and buttons
Price: Available at Amazon India for ₹1,999
ASUS New Nexus 7 FHD Official Travel Cover:
Features:
Made from light and durable polymer material capable of withstanding damages from accidental drops
Enables wireless charging without having to remove the cover
Easy access to ports and buttons
Comes in black, grey
Cons: no magnetic flaps for auto sleep-and-wake functionality and very expensive
Price: It is available at Amazon India for ₹2,302
Google Nexus 7 Sleeve:
Features:
Made from synthetic rubber Neoprene
Sleeve is padded for cushioning effect and inside it is lined with soft microfiber fur to protect the device from scratches.
Boasts additional pocket to accommodate tablet accessories
Comes in black/gray, white/gray and bright yellow
Price: It costs ₹1,999 at Google Play Store
[Note: This product is an official company accessory, but it is yet to go on sale]