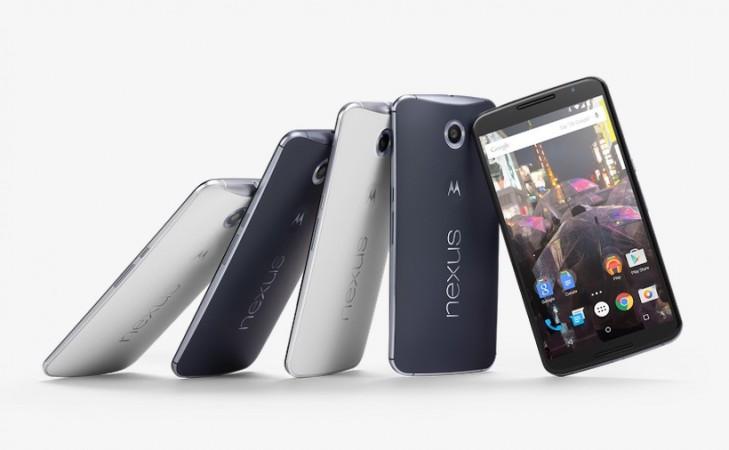 Hype and speculation around the Google Nexus 5 (2015) are gaining momentum with its release date getting closer, and fans are curious about the features it will offer when launched.
The search giant hasn't revealed the release date and specifications of its upcoming device, but several reports have claimed that it would be unveiled in October before releasing into the market in November.
The reports sound credible for the simple reason that Google has the tradition of releasing its devices in the fourth quarter of the year, just ahead of the festive season.
It is reported that Google will release two devices - one a successor of the Nexus 5 to be made by LG and codenamed "LG Bullhead," and the other a successor of the Nexus 6 to be made by Chinese company Huawei and codenamed "Huawei Angler."
The Google Nexus 5 (2015) aka Nexus 5 2nd Generation is expected to come with several feature upgrades over its predecessor (Nexus 5 2013) and the Nexus 6, but fans of the Nexus series may want even more.
Here are five features fans may want to see in the Google Nexus 5 (2015):
1) MicroSD Card: The Nexus 5 (2013) has only 16GB and 32 GB variant, while its successor, the Nexus 6 comes packed with 32 GB and 64 GB variants. However, some gadget lovers will still want more memory. So, fans will be happy if Google introduce microSD card slot in its upcoming smartphone.
2) Fingerprint Scanner: Most smartphone leaders like Apple, Samsung, and HTC have equipped their devices with fingerprint scanner feature to enhance user's security. Nexus fans would also love to see the same feature in the upcoming Nexus 5 (2015).
3) Heart Rate Sensor: Some may want a more reliable heart rate monitor than the one seen in mobile phones but the feature will surely come handy to many users as one can't always carry an additional device. Samsung devices - Galaxy Note 4 and Galaxy S6 - have this feature.
4) Ultra Power Saving: One of the most disappointing features in the Nexus 5 (2013) or the Nexus 6 is battery. These devices do have battery saver feature but can't hold on for long if it comes down to 15% or so. However, the Samsung Galaxy Note 4 has Ultra Power Saving Mode that enables 10% battery last up to a day. So, Nexus fans will welcome anything feature that will increase battery life.
5) Infrared Technology: Most high-end devices have infrared technology, enabling users to have control of one's home in the comfort of his or her seat. Phones with infrared technology can be used as remote control for several home electronics items like television, radio, microwave. The Nexus 6 and a few other devices have it but not in Nexus 5. So, fans will expect this feature in Google's upcoming Nexus 5 2nd Generation.
Meanwhile, the Google Nexus 5 (2015) is expected to have features like 5.2-inch display, Qualcomm Snapdragon 808 processor, and 2700 mAh battery.