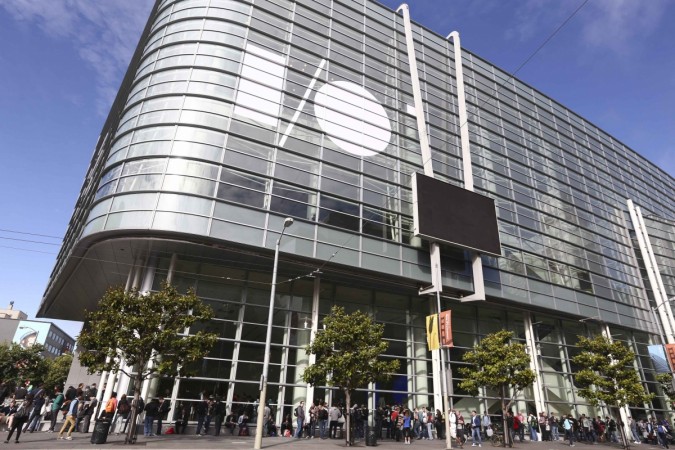 Google has officially announced the dates for its prestigious Google I/O 2015 and there's a lot of excitement around new launches and announcements at the event.
While it is still a mystery what Google might announce, here are our top guesses that will be the major highlight of the event. The prestigious event will shed light on some of Google's biggest projects, ranging from Android M to Google Glass 2.0 and Project Ara to Android Wear.
Here are all the possible announcements Google is expected to make at the Google I/O 2015, which commences on 28 May and runs through the next day. Registrations for the event are closed.
Android M
Google I/O 2014 witnessed the launch of Android 5.0 Lollipop and this year's I/O keynote will make way for the next Android version. Going by Google's naming strategy, the next Android version will be named starting with the letter M. The Android M will succeed Android Lollipop as a sub-version, mostly Android 5.1.
The Android M specifics have been kept discreet, but there will not be a major overhaul as seen with Android Lollipop's Material Design. In fact, the update will be focused mainly towards squashing known bugs, improving OS performance and few added features.
Google Glass 2.0
After abruptly discontinuing the Explorer program in January, Google might announce some development on its wearable eyewear at the keynote. The web giant has confirmed that the Google Glass is not dead and future versions are already in the works. If the timing is right, Google I/O 2015 might be the right time for Google Glass 2.0 release. If not a full product release, some details on the development of the next iteration of the wearable is strongly expected.
There have been reports suggesting Google might use an Intel chip in its next version of Google Glass but other specs remain a secret.
Project Ara
The modular phone strategy promises a new take on smartphones and Google's Project Ara leads the way. We are expecting to see a solid development in the project at this month's I/O keynote. Project Ara offers the freedom for mobile users to upgrade their phone's components simply by switching parts. The initiative is still under development and lacks an official launch date. However, Google has revealed that it will start market testing the first products this year and Google I/O 2015 keynote seems like the right time to get more specific details.
Android Wear
Google's Android Wear OS has grown into a fully fledged OS for wearables over the past year but there's room for development. With the fast growing competition in the wearables segment, Google needs to improve its wearables platform to compete against rivals like Apple and Samsung. Even though Google has constantly improved Android Wear with software updates, we expect to see what Google has in store for the future, like a flagship smartwatch by Google.
Everything Else
Google is expected to finally release the next major upgrade to its Nexus series, Android Silver, which allows users to create Android devices based on certain requirements. Google may also dedicate a few sessions to its Android TV and Android Auto as well as some kids-friendly products and services.
Related