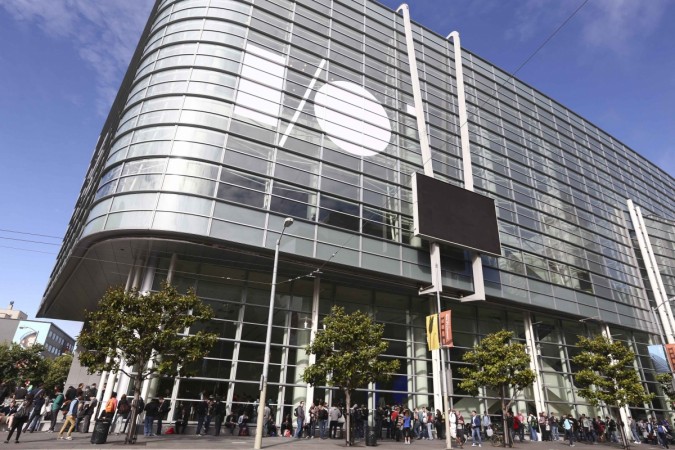 With Google's annual software developers conference approaching fast, there have been rumours about what the web giant has in store.
The latest rumour suggests the company will unveil a new photo sharing tool that will be independent of Google+, Bloomberg reported, citing people with the knowledge of the matter. The main highlight of the unannounced photo service is that users will be able to share photos on social networking sites like Facebook and Twitter.
Precise details on Google's mysterious photo-sharing tool remain under wraps, but it is clear that the company is trying to make its presence felt in the social media space. With the new tool, Google may be aiming to take a swing at Facebook, which acquired Instagram in 2012 that brought "business independence within the company," Tech First reports.
While the new tool will be welcomed with open arms, it comes with little surprise as Google has already been hinting at this for quite some time. The internet search titan bought photo-backup and sharing service Odysee earlier this year but shut down the service shortly. This shows Google's intentions to integrate the technology into something new. The new photo-sharing tool makes the right fit.
Google's presence in social networking space has been weak, mainly due to the competition from much popular sites like Facebook and Twitter. By separating popular services from Google+, the web giant is taking a fresh approach in making its presence felt. Google's Photo service is currently a part of Google+ network, where users can upload, edit and crop photos from their Android devices to the social networking site.
Besides a new photo-sharing service, Google is also expected to make several other announcements at the event. Smartphone users can keep an eye out for the next Android upgrade, Android M, which puts privacy controls in the front and center. The new OS will reportedly give users the freedom to choose what the app can access before downloading it from Play Store.
Other important announcements expected at the I/O 2015 include update on Android Wear, Google Glass development, Project Ara, Android TV and Auto and more. Google I/O 2015 will be held in San Francisco on 28 and 29 May, 2015.