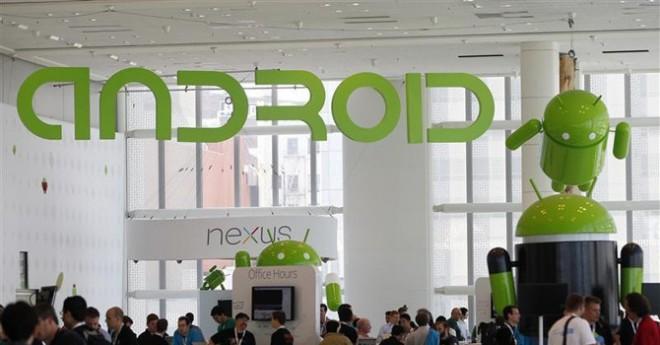 Google's annual I/O 2014 Developer's conclave is set to kick off in few hours' time in USA.
The event is scheduled take place at Moscone Center West, San Francisco, CA, on 25 June, 09:00 AM PDT (21:30 PM IST, 25 June) and is expected to host a 6,000-plus army of software developers and technology media.
The search engine giant has confirmed that this year's conclave will provide inputs on how the company helps software developers from designing to distribution of applications to the market.
Besides the usual keynote speeches and APK developer kit distribution, 2014's Google event is also expected to witness a handful of new device launches, most notably the unveiling of the first ever Android-based smartwatches (by Motorola and LG), while many predict the company might also introduce two Nexus devices (smartphone and tablet).
Highlights of Google I/O 2014:
What's in store for application developers?
Back in April, while announcing the date for Google I/O 2014, the company announced that Google will focus on 3Ds - key themes – Design, Develop, and Distribute . It promises to provide assistance to developers in all three stages of the application development so that it meets a logical end. The event will also house the self-paced 'Code Labs' for programmers to interact with Googlers one on one. [For more information, click here]
New Google Nexus Devices:
Google Nexus 6:
After the reports of Project Silver got leaked (courtesy, The Information) in the media, Google Nexus 6 rumors went silent, but soon few weeks later, company's team Android's picture tweet, breathed life back in to the speculated device.
On 5 June, the company accidentally (or intentionally ?) tweeted an image of un-named smartphone, while promoting the Google features to make grocery shopping easy. The device showed in the photo sports a refurbished Nexus 5 design language with discernible curved corners. [For more information, click here]
#Android makes even the most difficult grocery store choices simple. #OKGoogle pic.twitter.com/Ucu5alBtQE

— Android (@Android) June 5, 2014
Google Nexus 9 aka HTC 'Volantis':
Besides Nexus 6, Google is also speculated to announce the new iteration of Nexus series tablet.
Last week, Technology blog, Android Police released the alleged internal document of the HTC's Project Volantis (aka Flounder), which is said to be the code name for the speculated Nexus tablet. In the document, we see the press render of the tablet showing device's display (with front-camera on top centre), white-hued shell on the rear-side (with 'nexus' logo placed vertically and a camera with LED Flash on top right corner) and device's edge boasting tapering bezel design. [To view the picture, click here]
That's not all, the brochure also revealed the device's internal hardware specifications. The tablet apparently boasts Aluminum based zero-gap unibody design (probably inspired from the company's HTC One smartphones) with 8.9-inch screen with 2048x1440p resolutions and ship with the Nvidia's flagship K1 mobile processor with 192 programmable GPU cores, 2GB RAM, 16GB/32GB storage, 8.0-megapixel primary camera and a 3.0-megapixel camera.Like its predecessor, the tablet is also expected come in two variants- one LTE device and another Wi-Fi only model.
Though there is no proof to validate the report, the timing of the internal document getting leaked just days ahead of the Google's I/O 2014 event has raised suspicion whether this is just a co-incident or a pre-staged gimmick. Even the first edition of Nexus 7 made its debut in 2012 in this very event. [Note: Nexus 7 2013 model was unveiled on 27 July, last year]
Android Wear Powered Smartwatches:
Back in March, OEM (Original Equipment Manufacturers) partners Motorola and LG have announced to launch respective Android Gear powered devices 'Moto 360' and 'G Watch' in few months time.
Three months have passed-by since the announcement, now many tech pundits are betting high that the companies would use the Google's I/O 2014 as the launch pad of World's first Android powered smart wearable devices.
Google's Android Gear devices is said to go beyond being just a time piece, the smartwatch will become a secondary computer strapped on to the user's wrist, giving basic information like live weather report, traffic condition, , an ability to monitor health and fitness, switch on TV, listen to music, and voice-command based texting, browsing, check on the game score on the go, and user can even operate smart homes like unlock doors, by just saying trigger phrase - 'OK Google Now', to open the garage door or perform any other operations.
Besides Motorola (Moto 360) and LG (G Watch), world smartphone leader, Samsung is also reportedly launching an Android Wear based smartwatch in the upcoming Google event.
Technology website, CNET citing sources has claimed that Samsung plans to introduce two variants of Android Wear powered Galaxy Gear- one shipping with company's in-house built Exynos chipset and another with Qualcomm Snapdragon CPU.
Check out the official Google video detailing the key attributes of Android Gear powered smartwatch:
New version of mobile operating system: Android v5.0/'Lolypop' or 'Laddu' Besides, new devices, Google's annual I/O 2014 developer's conference is expected to witness the unveiling of the new OS version. Early this month, Google teased a smartphone with time showing '5:00' hinting the new OS version will 'be v5.0'. Since the launch of v2.3 Ginger Bread OS in late 2010, the search engine giant has always used time to indicate the current OS version on any smartphone it showcases on official blogs and social platforms (Twitter, Facebook and Google+).
Get the latest #WorldCup match scores and schedules with Google Now on iOS and @Android http://t.co/zvlHtNJqdc. pic.twitter.com/mWmXs99XbX — A Googler (@google) June 11, 2014
Like previous versions of Android OS, the new software is expected to named after a commonly eaten dessert; last year we saw Google announcing v4.4 as 'KitKat' now the next iteration is said to have a nomenclature beginning with alphabet 'L' , probably called as 'Lolypop', but there is also an outside chance of naming it 'Laddu', an Indian sweet. After the announcement of KitKat, a Indian Android enthusiast have even started a campaign to name the new Android OS version as 'Laddu'. They have even opened a dedicated webpage to convince the OS' chief Sundar Pichai to look towards the motherland to name the next Android, reported Firstpost. [To view the Laddu campaign page, click here]
There is another group of IIT (Indian Institute of Technolgy, Kharagpur ) said to be Pichai's alma mater are persuading him to name the new OS after 'Lassi', sweet curd milk.
At this point of time, nobody is sure whether Google's Android team would name the new OS version Laddu/Lassi or not, but the new software will have fully re-designed interface says the new report.
According to Google's internal document 'Quantum Paper' exclusively revealed by Android Police, the company's new pet project is hugely ambitious, which looks to unify and codify paradigms for visual, motion, and interaction design across all platforms, including web, Android, and iOS.
Google's Entertainment solution: Android TV
Google already retails Chromecast (a USB drive) for smart television to avail online streaming of entertainment content, now new reports are suggesting the company will a launch a set-top box, Android TV.
According to exclusive internal document available with The Verge, the Android TV is similar to current set top boxes available on the market such as Apple TV, Amazon's Fire TV, and Roku.
"Android TV is an entertainment interface, not a computing platform," read in the Google document. "It's all about finding and enjoying content with the least amount of friction." It will be "cinematic, fun, fluid, and fast." And expect the programmers to develop more applications to expand use of the Android device to make it a complete entertainment system for the living room.
Other expected key announcements at Google I/O 2014:
Google's R&D team has so many projects under its arm, so we are likely to see some announcements on company's 'smart home solutions' (interactive consumer electronics devices inside house) and providing APKs to programmers to develop practical applications and we might also see company launching retail variant of Google Glass (launched the device this Monday , 24 June in UK for £1000) and other major development in the company's flagship project Tango, 3D sensor based tablet and phone.