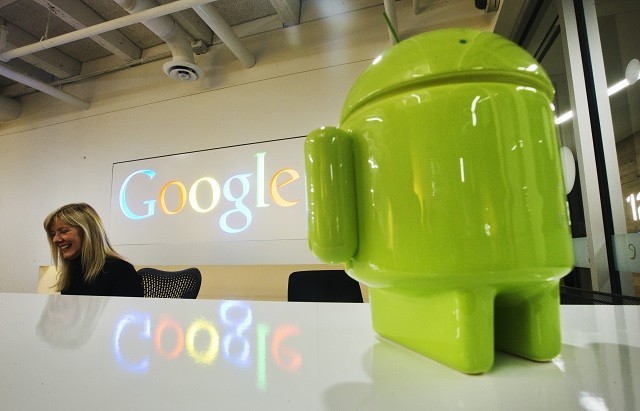 Amid reports of Google Nexus 6 being dumped for next year's 'Project Silver', the company's mobile software arm Android's tweet has breathed life back into the flagship phone rumours.
Team Android accidentally (or intentionally) tweeted an image of un-named smartphone while promoting the Google features to make grocery shopping easy. The device displayed in the photo sports a refurbished Nexus 5 design language with discernible curved corners.
#Android makes even the most difficult grocery store choices simple. #OKGoogle pic.twitter.com/Ucu5alBtQE

— Android (@Android) June 5, 2014
The plot seems to get thicker as Android had always used Nexus affiliated devices in their promotional tweets, and this unexpected use of nameless phone has sent rumour mills into overdrive. Few hours later, the company tweeted another image based promo message with Nexus 5. We can see discernible difference between the two devices.
Take managing your to-do list off your to-do list: #GoogleKeep has got you covered on all your #Android devices. pic.twitter.com/lCpeJwo1gc — Android (@Android) June 6, 2014
This episode brings back memories of 2013, where Moto X and Nexus 5 were showed ahead of their launch. Google's co-founder Eric Schmidt while attending the 2013 Allen & Company Sun Valley Conference was seen talking about an unreleased Motorola branded phone and few months later, Nexus 5 was intentionally showed-off by the Google employees while unveiling the KitKat statue in front of the company's Mountain View campus. Both the devices went on to make their official debut later in the year.
With Google's I/O 2014, developer's conference scheduled to kick-off later this month (25-26 June), many are expecting the search engine giant to announce the new Android OS version (v4.5/v5.0) with a new device, probably Nexus 6. Word on the street is that Google might even announce Nexus 8 tablet, which is speculated to be manufactured by Taiwanese smartphone maker, HTC.
Google Nexus 6 is said to flaunt a bigger full HD screen and ship with the latest Android OS powered by the 2.5 GHz Snapdragon 801 series CPU, Adreno 330 graphics engine and boasts of high-end primary camera with OIS (Optical Image Stabilizers) feature, which was missed in its predecessor.
Even though the news of Nexus 6 has sparked off excitement among Nexus fans, Google is yet to comment on the reports twirling in the media. Hence, until we get the official word from the company, this report will remain as pure speculation.