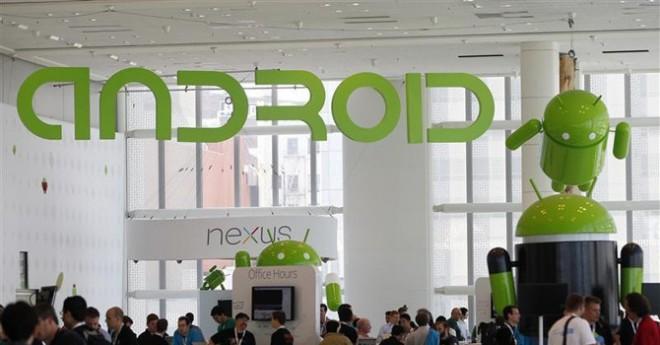 The seventh annual Google developers' conclave took place at the Moscone Center West, San Francisco, CA, housing 6000 plus army of software developers and media.
As expected, Google's I/O 2014 received huge response from the attendees with the announcement of company's ambitious projects like Android One, new mobile OS version 'L' (completely new interface), Project ARA, Tango (release date updates) and the launch of new smart devices.
Highlights of Google I/O 2014:
Project Android One:
With one billion active Android users in the world, Google's ambitious project Android One aims to capture next five billion users into its fold. The company has envisioned providing low-cost (Sub-$100/ ₹6,000) good-quality smartphones with pure stock Android experience (also direct OS updates) in emerging markets. This project is said to come to fruition this fall in India and later in other regions. Google has joined hands with Micromax, Karbonn and Spice to launch budget Nexus-like handsets in few months time.
Sundar Pichai in his key note speech also revealed that the upcoming budget smartphone would flaunt a 4.5-inch screen, dual-SIM slots, micro-SD card option and FM Radio.
Android Wear Powered Smartwatches:
Back in March, OEM (Original Equipment Manufacturers) partners Motorola and LG had announced to launch respective Android Gear powered devices 'Moto 360' and 'G Watch' in a few months time.
Though we witnessed the official launch of LG G Watch, Motorola smartwatch missed the event and instead the rumored Samsung Gear Live made a surprise debut at Google I/O. The company has promised that Moto 360 will be launched in little later.
"Watches powered by Android Wear aim to show you the right information and suggestions you need, right when you need them," said Sundar Pichai, SVP (senior vice president), Android, Chrome & Apps.
LG G Watch boasts a stainless steel body with PVD (Physical Vapor Deposition) coating and water-and-dust resistant IP67 certifications.
Under the hood, it packs, Android Wear OS, 1.2GHz Qualcomm Snapdragon 400 series CPU, 512MB RAM, 4GB inbuilt memory and in-built mic, so that the user can use voice-commands to get flight data, traffic, favorite team score right on the smartwatch, provided the device is in sync with companion smartphone, user can even receive/reply text (via voice-to-text feature) and check call details as well.
On the other hand, Samsung Gear Live too boasts similar specifications. It flaunts a 1.63-inch super AMOLED screen with 320x320p resolution with IP67 certifications (capable of surviving under 3 feet of water for up to 30 minutes) and ships with 1.2Ghz processor 512MB RAM, 4GB inbuilt memory, and key difference between the LG device is that the Gear Live boasts heart rate monitor seen in the flagship Samsung Galaxy S5.
Both the smart wearable devices have been made available online at Google Play Store (click here).
Check out the official Google video detailing the key attributes of Android Gear powered smartwatch:
Google's entertainment solution: Android TV
Back in 2010, the search engine giant in collaboration with Sony, Intel and Logitech had announced smart television platform, Google TV, but failed to get traction. Now, the company has decided to go solo with Android TV (a set-top box) for a second shot to take over as a complete entertainment system of the living room.
Like Chromecast, Android TV will house the Google Cast technology enabling users to integrate multiple Android devices (smartphone & tablets) in to the television to create unified home-screen, where in users can play games ( re-imagined for TV's big screen) with a gamepad, voice-search videos, music, live TV shows on demand (at Play Store).
Google has released SDK (Software Development Kit) for programmers. [For more information, click here]
Android Auto:
Android Auto is another major project of Google, which aims to integrate smartphone to the vehicle there by bring information more closer to the user. Once users sit in his vehicle, the smartphone they are carrying get synced with car interface system, after which all entertainment (Play Music), applications (Google maps), pop right on the car's dash board display. Android Auto will have voice-activated command response system, so that users need not even take his eyes-off the road if they receive a call/text message on smartphones. They can even set reminders through voice-commands (we can use normal conversation words).
Google has released the SDK (software development kit) for programmers to develop practical applications of the software [For more information, click here]
Check out the official Google video detailing the Android Auto features:
New version of mobile operating system: Version 5.0/ Android 'L'
Besides new devices, Google released the Android's new OS 'L' developer preview version for application programmers.
As anticipated prior to the Google I/O, the company is pursuing to improve the performance in the new OS. In that the order, the new Android L will have a paradigm shift in its internal coding, beginning with replacement of Dalvik with ART as its default runtime. With this change, the new Android OS is said to become twice as efficient compared to previous versions and create a consistent experience across mobile and the web with material design, the new Google-wide standard.
Like previous versions of Android OS, the new software is expected to be named after a commonly eaten dessert. Last year we saw Google announcing v4.4 as 'KitKat' and now the next iteration is said to have a nomenclature beginning with alphabet 'L', probably called either 'Lolypop' or 'Lemonhead', but there is also an outside chance of Google naming it 'Laddu', an Indian sweet.
After the announcement of KitKat in late 2013, some Indian Android enthusiasts started a campaign to name the new Android OS version as 'Laddu'. They have even opened a dedicated webpage to persuade the Android chief Sundar Pichai to look towards his motherland to name the next Android, reported Firstpost. [To view the Laddu campaign web- page, click here]
There is another group of students from IIT (Indian Institute of Technolgy, Kharagpur ) said to be Pichai's alma mater, who are lobbying to name the new OS after 'Lassi', a sweet curd milk.
At this point of time, nothing is set on stone whether Google's Android team would name the new OS version Laddu/Lassi or not. We just to have to wait until the final version of the OS is released to the public.
As of now, programmers can download the developer preview version starting today (26 June) at Android Developer website (click here)
Check out the official video of Google detailing the unification of Android OS in multiple devices:
Project ARA:
Google's ATAP (Advanced Technology and Projects) for the first time, demoed the prototype of Project Ara to the live audience on Thursday (26 June). Even though the device was a bit slow to function, it did receive loud cheer from the crowd, reported The Verge.
Division leader, Paul Eremenko, also announced a $100,000 challenge to developers to make device perform functions that a phone has never done before. Company has promised to release the preview developer device this fall.
For the uninitiated, Google's ambitious project ARA, is a company's mission to make a modular phone where in any novice user can configure their own smart device just like upgrading PC. If users need to upgrade their RAM, or storage or processor with more advanced one, they can replace the old parts with a new one just like piecing together a Lego model.
Check out the video of Google ATAP Project ARA (courtesy, The Verge):
Project Tango:
In late February, search engine giant Google had announced the Project Tango smartphone with a revolutionary 3D sensing technology and early this month the company showcased a video of the tablet version jointly developed by chipset maker Nvidia.
Both the devices (smartphone & tablet) boast of revolutionary 3D technology supported by customized hardware and software, capable of tracking full 3D motion of the device, while simultaneously generating maps of the surrounding space. The sensors are capable of making more than 250 thousand 3D measurements per second, continuously creating real-time single 3D-model of the environment around the user.
[Also read: Google's Project Tango Set to Revolutionize 3D Imagery Technology in Smartphones]
On day two (26 June) of Google I/O 2014, project leader, John lee finally demoed the tablet live to the event audience and successfully recreated 3D blue-print of the stage receiving roaring applause from the crowd. He revealed that the company has initiated talks with South Korean OEM (Original Equipment Manufacturer) partner, LG (also makes Nexus smartphone) to make the new tablet and if all things fall in place correctly, Project Tango tablet might hit stores in 2015, reported Forbes.
Check out the official video detailing the Project Tango smartphone:
What are the applications of the Project Tango?
One of the major benefactors would be gaming industry. Like we said earlier, the devices (smartphone/tablet) will have the ability to recreate 3D imagery of the surrounding environment; users can integrate role-playing games using their own house as a gaming arena.
And on social front, the smartphone/tablet will be a huge help to the visually impaired population. It is said give accurate navigation guidance when sight-impaired people find themselves in an unchartered place or a building premise. Like when shopping for groceries, the device's advanced software can guide you directly with turn-by-turn voice-guide to the shelf containing the product, you are looking for.
[Also read: Google ATAP Unveils Project Tango Tablet Developer Edition]
Check out the official video detailing the Google Tango Tablet features: