Google is hosting an important launch event April 10 in India, where it is going to be launching two smart speakers — Google Home and Home Mini. The arrival of these new smart speakers to boost IoT presence in the country has been anything but a secret.
After Google teased the launch of the Home and Home Mini speakers and Flipkart boldly promoted the upcoming products, there is no doubt the internet search titan is going to make a rival out of Amazon in India.
Despite the unofficial confirmation, the international availability of Google Home series leaves little to the imagination. The pricing, however, is a mystery in India. The Google Home speaker is priced at $129, which means the speaker's price in India is going to be less than Rs 10,000. As for the Mini speaker, the price is $49, which means will be much more affordable, around Rs 3,000-4,000.
Given Flipkart's promotions, it is natural that the Home and Home Mini speakers will be available on the noted e-commerce platform. We can expect the speakers to be available in offline stores as well, but there's no confirmation on that right now.
The pricing and availability of Google Home and Home Mini will be confirmed at the launch event on Tuesday. International Business Times, India, will bring you exclusive coverage from the event, so stay tuned.
India is currently at a nascent stage for IoT or smart homes. But Amazon has already marked its entry into that space with the launch of Echo, Echo Dot and Echo Plus smart speakers a few months ago.
The reviews for the Alexa-powered speakers have been on the positive side so far. Google's entry will certainly challenge Amazon's current monopoly in the smart-speaker segment in India.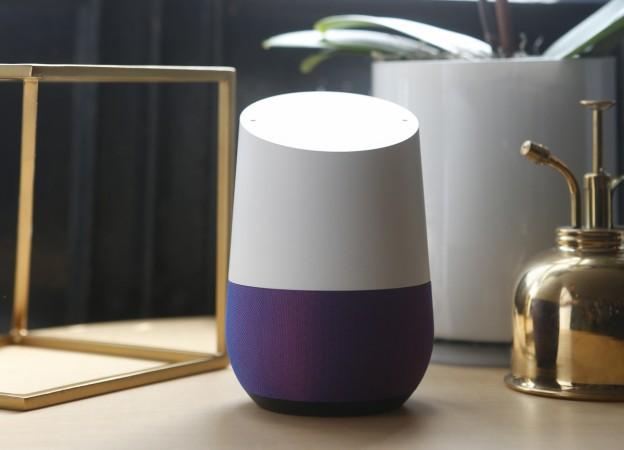 Google Home smart speakers are powered by the efficient and knowledgeable Google Assistant. The speakers can be connected to other smart devices such as smart bulbs so they can be controlled with voice commands.
Even if you do not have any smart gadgets at home, Google Home and Home Mini will be helpful in various tasks, such as playing music, casting videos, getting news updates and a lot more.
For a more detailed assessment on what Google Home speakers can do, read our upcoming review shortly after the product's release in India.