The concept of smart speakers is no longer theoretical as more and more people are getting familiar with the growing popularity of talking to a speaker and getting things done. Amazon Echo smart speakers may have led dominance in the category, but rival brands like Google and Apple joining the race has threatened Amazon's supremacy in the race.
As the latest statistics show, Amazon is no longer leading the smart speaker race as Google appears to have taken over the once-leader of the niche category. Strategy Analytics released its report for Q2 2018 global shipments of smart speakers, in which Google and Amazon unsurprisingly lead the charge. However, Google managed to beat Amazon with its affordable Home Mini speaker by shipping 2.3 million units compared to Echo Dot's 2.2 million shipments between April and June.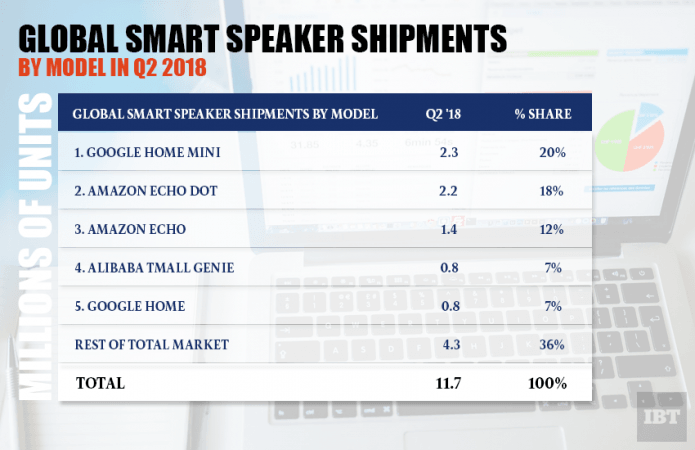 Together, Amazon and Google accounted for 57 percent of the global smart speaker shipments in the said quarter, the firm noted. Of the top five best-selling smart speakers, Alibaba's Tmall Genie secured 7 percent market share – same as Google Home with 800,000 shipments.
Amazon shipped 2.2 million and 1.4 million Echo Dot and Echo speakers, respectively. In terms of total volume, the numbers look less impressive at 11.7 million units shipped during Q2 2018, but the variety has exponentially grown globally in the last 12 months with more and more companies trying capitalise on the market growth.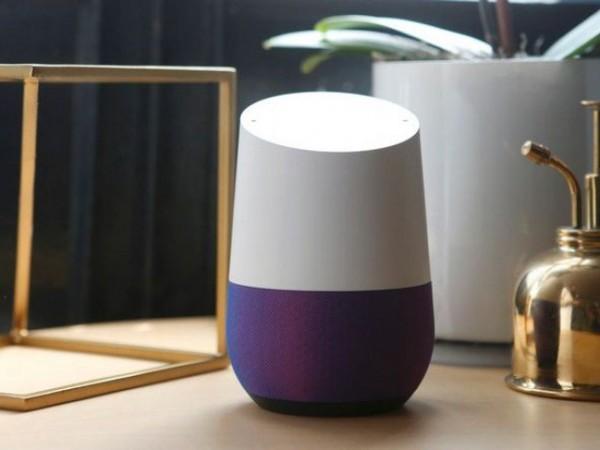 Even though Apple did not make it to the top five, Apple's HomePod attracted 16 percent share of wholesale revenues with its 6 percent market share in Q2. In the premium tier ($200+ price category), the HomePod had a 70 percent revenue share. To put things into perspective, the Amazon Echo Dot and Google Home Mini collectively accounted for 17 percent of smart speaker revenues.
David Mercer, Vice President at Strategy Analytics, noted that the smart speaker market is going to be diversified further.
"Heavyweight brands such as Samsung and Bose are in the process of launching their first models, adding further credibility to the segment and giving consumers more options at the premium-end of the marker," he said.