Search engine giant Google has hired a high profile Apple chip designer to boos the company's plan to make its own CPUs for its proprietary Pixel series devices.
John Bruno, who has been leading Apple chip design for iPhones and iPads since 2012, has joined Google and as per his LinkedIn profile, he is designated as 'System Architect' at the company (same as his last designation at Apple). Though there are very little details on what Bruno will actually work on, it's not hard to assume that he is sure to be handed with a very big responsibility of making mobile graphics and processor chips for Pixel phones and other hardware in the pipeline.
John Bruno is veteran technocrat in the Silicon Valley, as he has vast experience, particularly in chip-making. Bruno began his career at ATI Technologies Inc in 1999 and later moved to AMD in 2003 before joining Apple in July 2012.
Apple has been leading the industry with groundbreaking mobile chips and is also the first to introduce 64-bit class CPUs, which has been a stand out among all phone brands. The recently introduced iPhone 8 series and the iPhone X come with A11 Bionic processor, which is the most powerful mobile chip and no other brands come close to them, be it in CPU performance or graphics.
Barring the pure Android OS experience, the only aspect of the mobile device (hardware), the Mountain View company has been able to ace is the camera with its custom Pixel Visual Core chipset in the Pixel 2 series. With the addition of Bruno to the company, Google products have a real chance of coming on par with Apple products, in terms of performance.
Earlier in the year, Google had paid $1.1 billion to HTC to take control over the latter's R&D and engineering unit that is responsible for Google's Pixel smartphones to access related patents (non-exclusive). The deal also includes transfer of HTC's mobile phone development staff to its Mountain View headquarters.
Before Pixel phones, Google had been offering Android software to third-party OEMs (Original Equipment Manufacturers). This apparently helped the company heap more revenue as mobile phones became more ubiquitous than PCs. Currently, Google's Android powers four out of every five phones in the world. However, software version fragmentation is highly skewed compared to Apple's iOS, which powers iPhones, iPads and iPods, as the former has no control of phone hardware.
For instance, the 2017-series Android Oreo, which was announced in August has a dismal adoption rate of less than one percent (till December 11, 2017) out of more than one billion devices. In comparison, iOS 11 announced in September has reached 59 percent (till December 4, 2017) of all the Apple devices.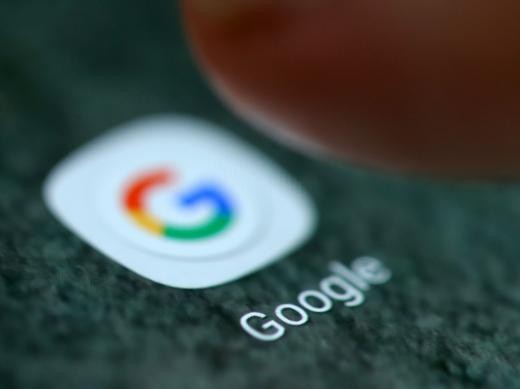 With the acquisition and recent hiring spree of the chip design experts, Google is steadily gaining full control of both hardware and software aspects of Pixel phone series and related connected devices and be able to compete with full force against established players like Apple and Samsung.
Stay tuned. Follow us @IBTimesIN_Tech on Twitter for latest updates on Google products.